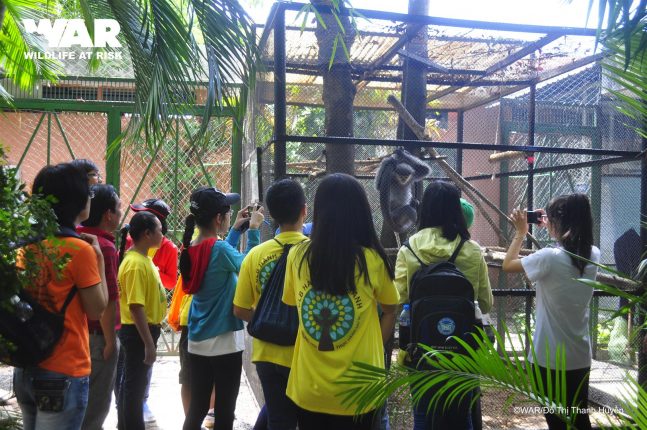 Cu Chi, 09thJune – Over 30 Vietnamese students aged from 12-18 years old and teachers from Sai Gon Practice High School visited WAR's Cu Chi Wildlife Rescue Station (WRS). This is a great opportunity for the students to interact with wild animals and learn about wildlife rescue activities.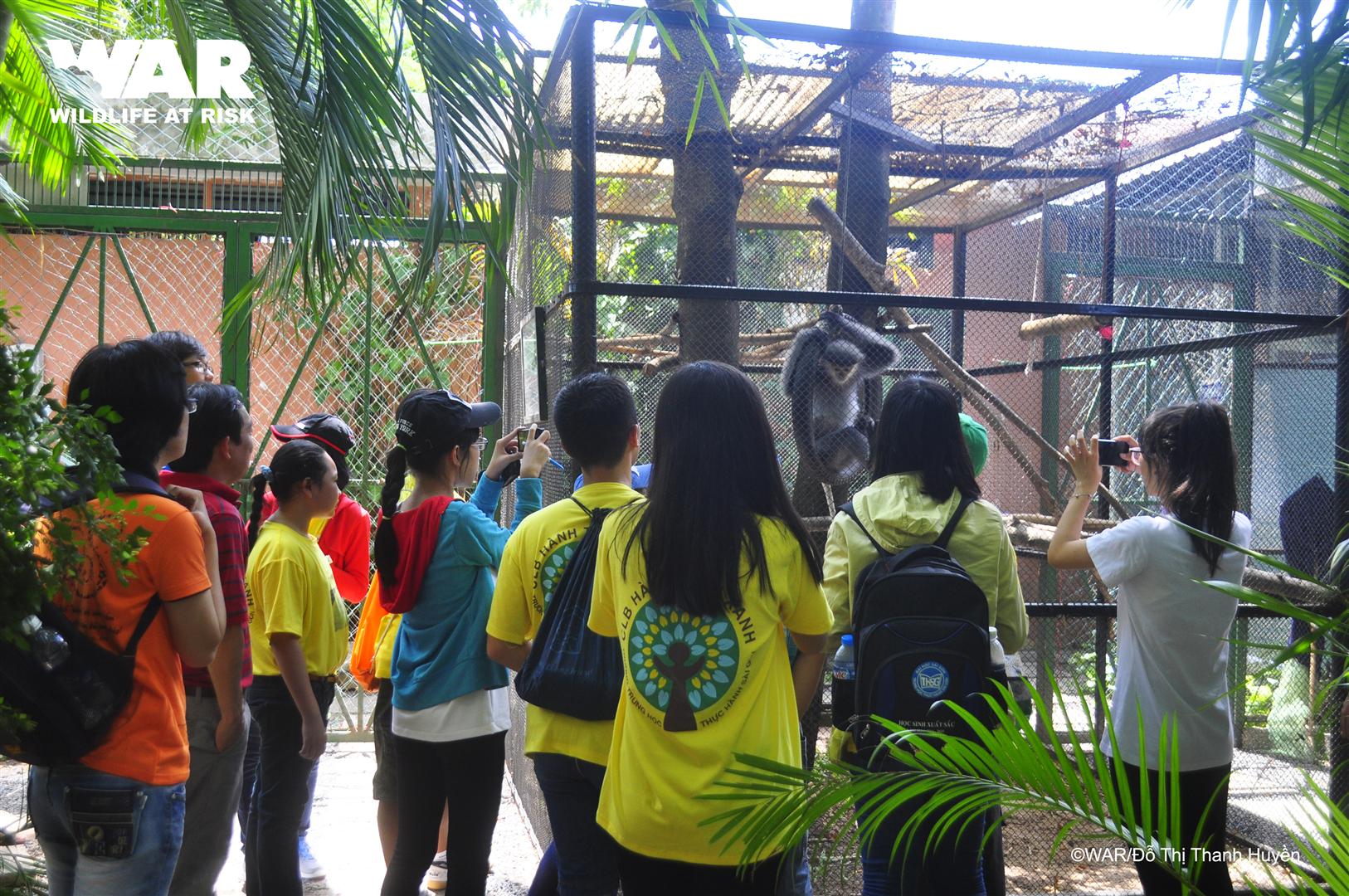 A huge remark of this field trip is that the students and teachers of the Sai Gon Practice High School cover all expenses of the trip, while most other trips to Cu Chi WRS for Vietnamese schools were covered by WAR under the SOS programme. This is a great contribution of the students and teachers to wildlife conservation.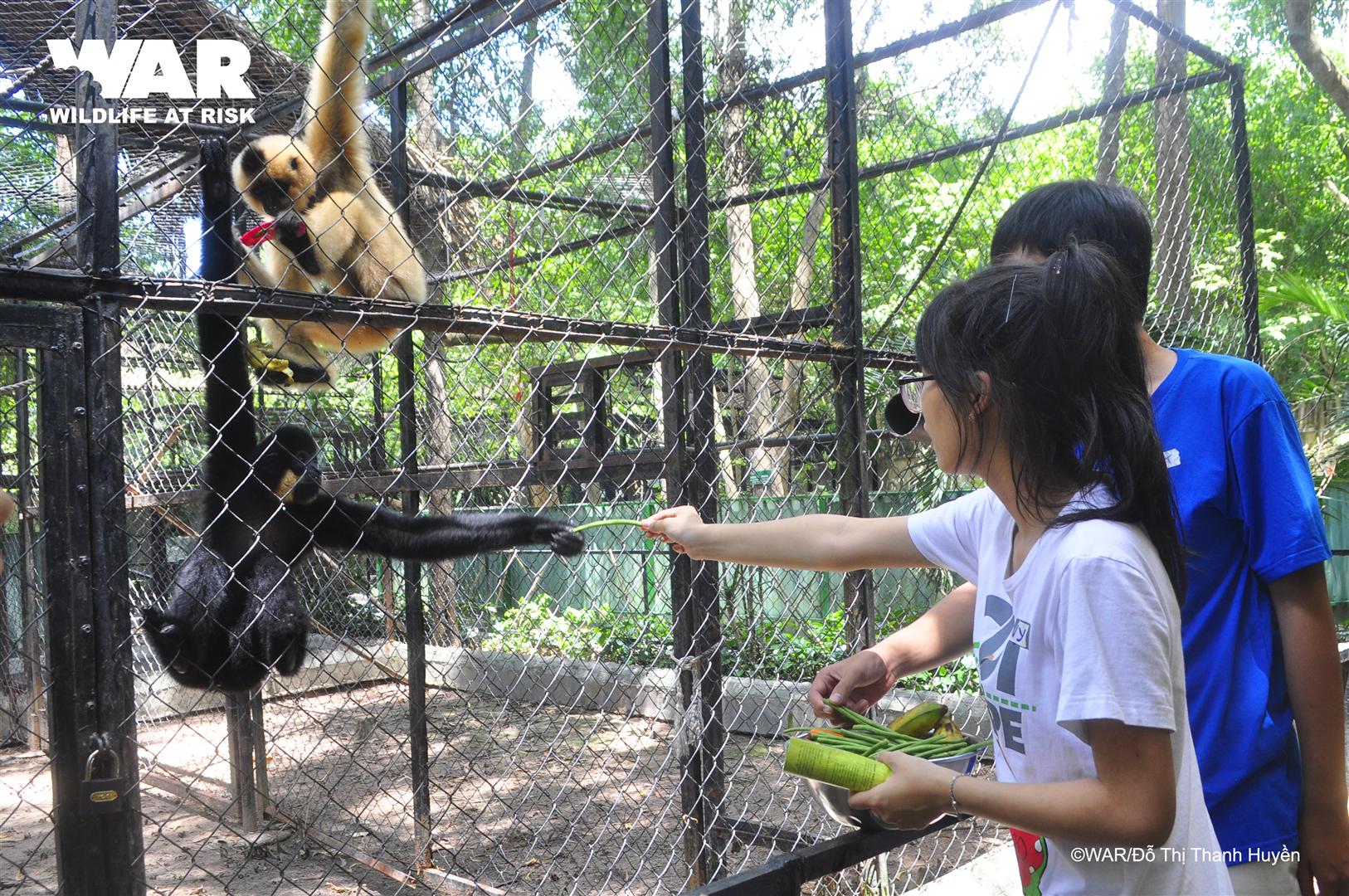 At Cu Chi WRS, the students were so interested and excited interacting with wildlife. They were also moved by real stories of different endangered wildlife at Cu Chi WRS. They were also able to contact with some endangered animals such as Yellow-cheeked Crested Gibbon, Elongated Tortoise, and Spot-billed Duck. Especially, the students also took part in feeding some wildlife. In order to help the students learn about the nature, WAR also organized a few games and quizzes with real situations for the students to learn about wildlife in an exciting manner. At the end of the visit, the students and teachers also pledge not to consume illegal wildlife products.
WAR is highly appreciated and fully acknowledged the students of teachers of the SaiGon Practice High School for their great contribution. We expect to receive further supports from individuals, companies and organisations on for wildlife rescue activities