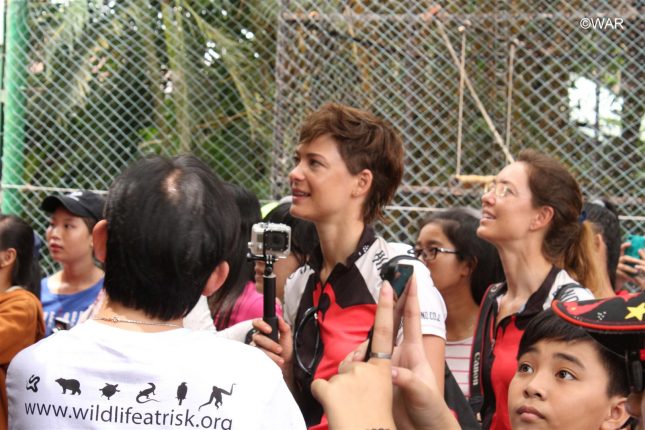 Ho Chi Minh City, 2nd September 2015, Cu Chi Wildlife Rescue Station (WRS) was honored to be a destination of Ness and Vicky, the two sisters cycling across South East Asia countries in a journey entitled "Buy No Rhino". At Cu Chi WRS, Ness and Vicky talked to over 60 students and six teachers from An NhonTay and An Phu Secondary Schools who were visiting Cu Chi WRS. The participants were excited to learn about Rhino, how rhino horn was traded to Asia countries such as Vietnam. Ness and Vicky also visited Cu Chi WRS and learn about Vietnam's endangered wildlife as well as what WAR is doing to protect wildlife.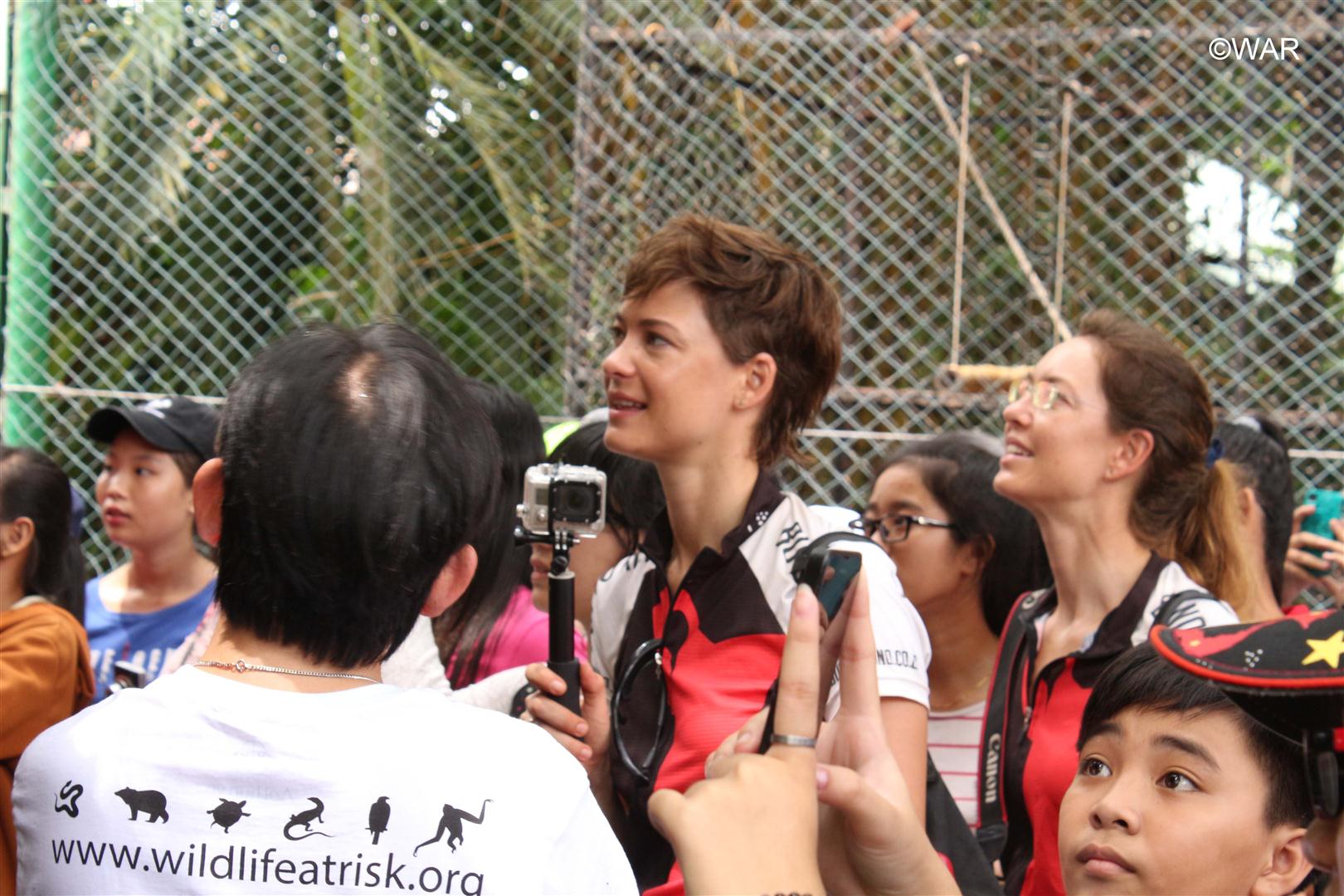 In the project entitled "Buy No Rhino", Ness and Vicky will cycle approximately 6000km through seven countries in South East Asia including China, Vietnam, Laos, Cambodia, Thailand, Malaysia and Singapore. The project aims to raise awareness about Rhino poaching and how rhino horn consumption could push rhino to the brinks of extinction. Ness and Vicky hope that illegal trade of rhino horn would stop in the future. 
Many people in Asian countries including Vietnam believe that rhino horn is a magical cure. In reality, rhino horn is composed of keratins, such as human's hairs and nails. And thus there is no proof on effectiveness of Rhino horn on human health.
Let's COMMIT to say "NO" to Rhino horn to save Rhinos.