Staff
WAR is staffed by experienced international and Vietnamese professionals. A partnership approach enables WAR to operate with a small number of core staff.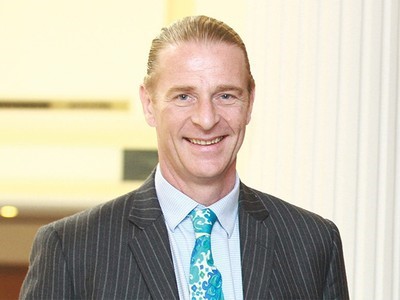 DOMINIC SCRIVEN, OBE
Founder, Trustee, and Key Sponsor
Dominic is a citizen of the United Kingdom and is totally committed to Vietnam. He has lived in the country since 1992. The foundation of WAR was motivated by Dominic's appreciation of Vietnam's wildlife and his desire to help protect the country's natural resources.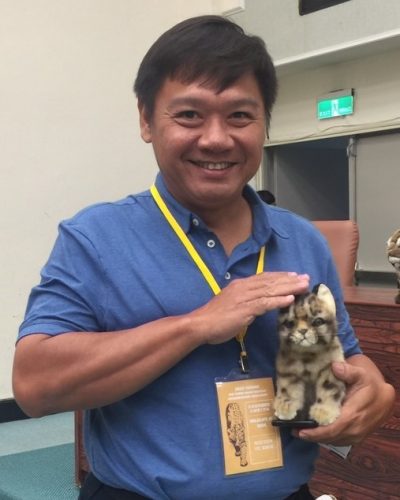 Khoi is one of Vietnam's leading conservationists and forest experts, with 25 years' field experience and an M.Sc. in Nature Conservation. With rich experience in the conservation field, he led Wildlife At Risk immediately after the establishment of the organization to fulfil its mission.
LE XUAN LAM
Dau Tieng Wildlife Conservation Station Manager
– Joining Wildlife At Risk in September, 2006;
– Being in charge of management for Dau Tieng Wildlife Conservation Station now;
– Being Cu Chi Rescue Wildlife Station Manager before;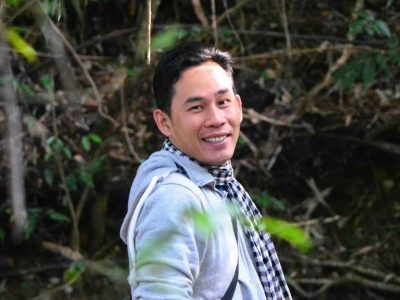 LE TRUNG VUONG
Veterinarian
– Taking part in Wildlife At Risk in April, 2010;
– Being responsible for veterinary at Dau Tieng Wildlife Conservation Station at present;
– Using to be a veterinarian at Cu Chi Rescue Wildlife Station;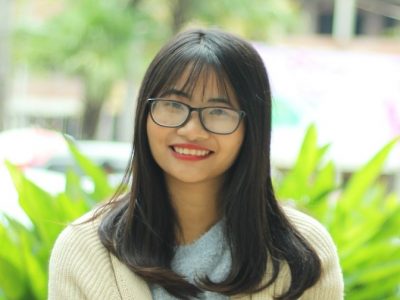 NGUYEN THI TAM ANH
Conservation Education Officer
– Becoming a member of Wildlife At Risk in February, 2020;
– Being currently responsible for conservation education and awareness-raising programme at Dau Tieng Wildlife Conservation Station;
– Graduating from Natural Resources of Management in Vietnam National University of Forestry;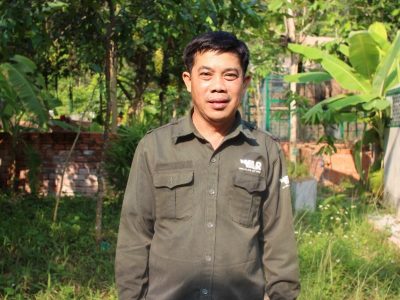 LAM THANH PHUONG
Wildlife Keeper
– Taking part in Wildlife At Risk from June, 2016;
– Being in charge of looking after wildlife at Dau Tieng Wildlife Conservation Station;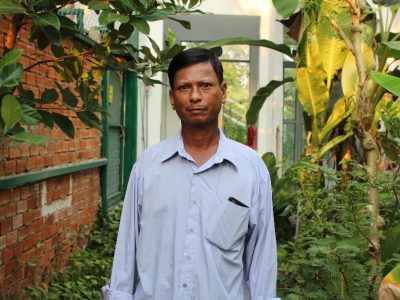 – Taking part in Wildlife At Risk from April, 2018;
– Being in charge of taking care of wildlife especially carnivore at Dau Tieng Wildlife Conservation Station;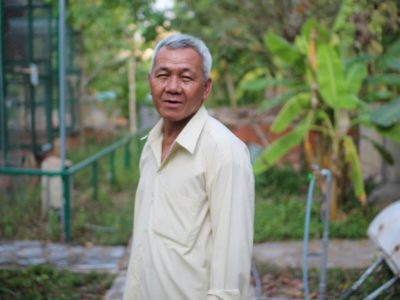 TRAN THANH MINH
Security Guard
– Taking part in Wildlife At Risk from January, 2007;
– Being responsible for keeping safe of wildlife and staffs at Dau Tieng Wildlife Conservation Station;
– Working as a security guard at Cu Chi Rescue Wildlife Station before;