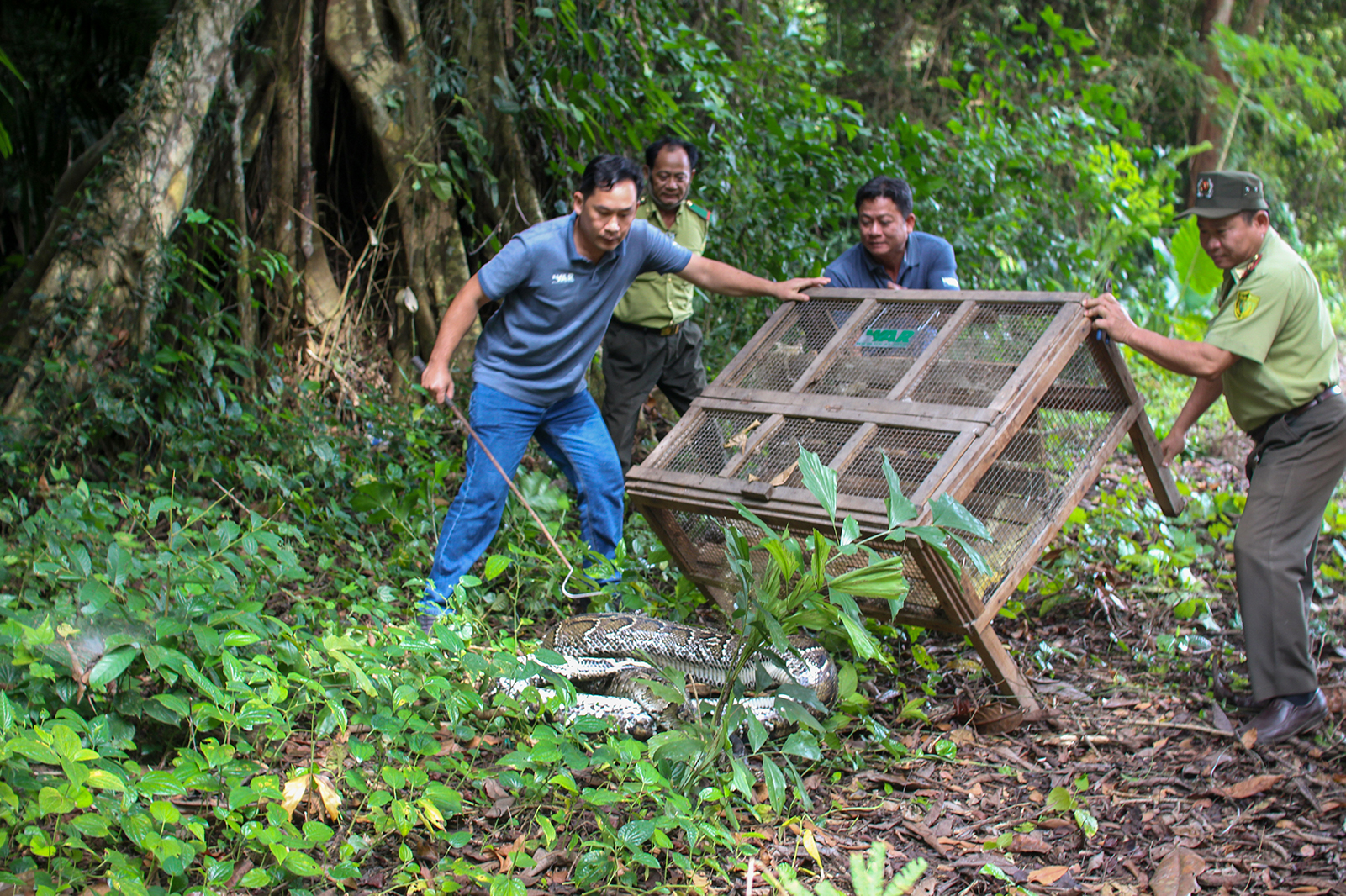 Today, on November 1st, 2022, WAR collaborated with Binh Duong Forest Protection Department to successfully release 27 wild species including 5 Southern pig-tailed Macaques (Macaca ironina), 2 Common Long-tailed Macaques (Macaca fascicularis), 2 Stump-tailed Macaques (Macaca arctoides), 2 Indian Rock Pythons (Python molurus), 3 Giant Asian Pond Turtles (Heosemys grandis), 4 Yellow-headed Temple Turtles (Heosemys annandalii), 4 Southeast Asian Box Turtles (Cuora amboinensis), 1 Elongated tortoise (Indotestudo elongata), 1 Black Marsh Turtle (Siebenrockiella crassicollis), 3 Mekong Snail-eating Turtles (Malayemys subtrijuga) at Dong Nai Nature – Culture Reserve. Specifically, 2 Phythons with about 55kg in weight were released to the wild. All of the above-mentioned wild animals were confiscated by the Binh Duong Provincial Forest Protection Department from illegal wildlife trade and captive breeding, and then transferred to Dau Tieng Wildlife Conservation Station for treatment. 


The status of 2 Pythons once receiving in the captivity
Before releasing into the natural environment, we monitored and evaluated the survival ability of the species in the semi-wild environment. Those species are in good health and rehabilitation over a period of care at Dau Tieng Station.



Goodbye! Good luck
We sincerely thank the cooperation and support by the Board of Directors of Dong Nai Nature – Culture Reserve, Binh Duong Forest Protection Department in releasing wildlife into the forest.
Another strikking pictures: