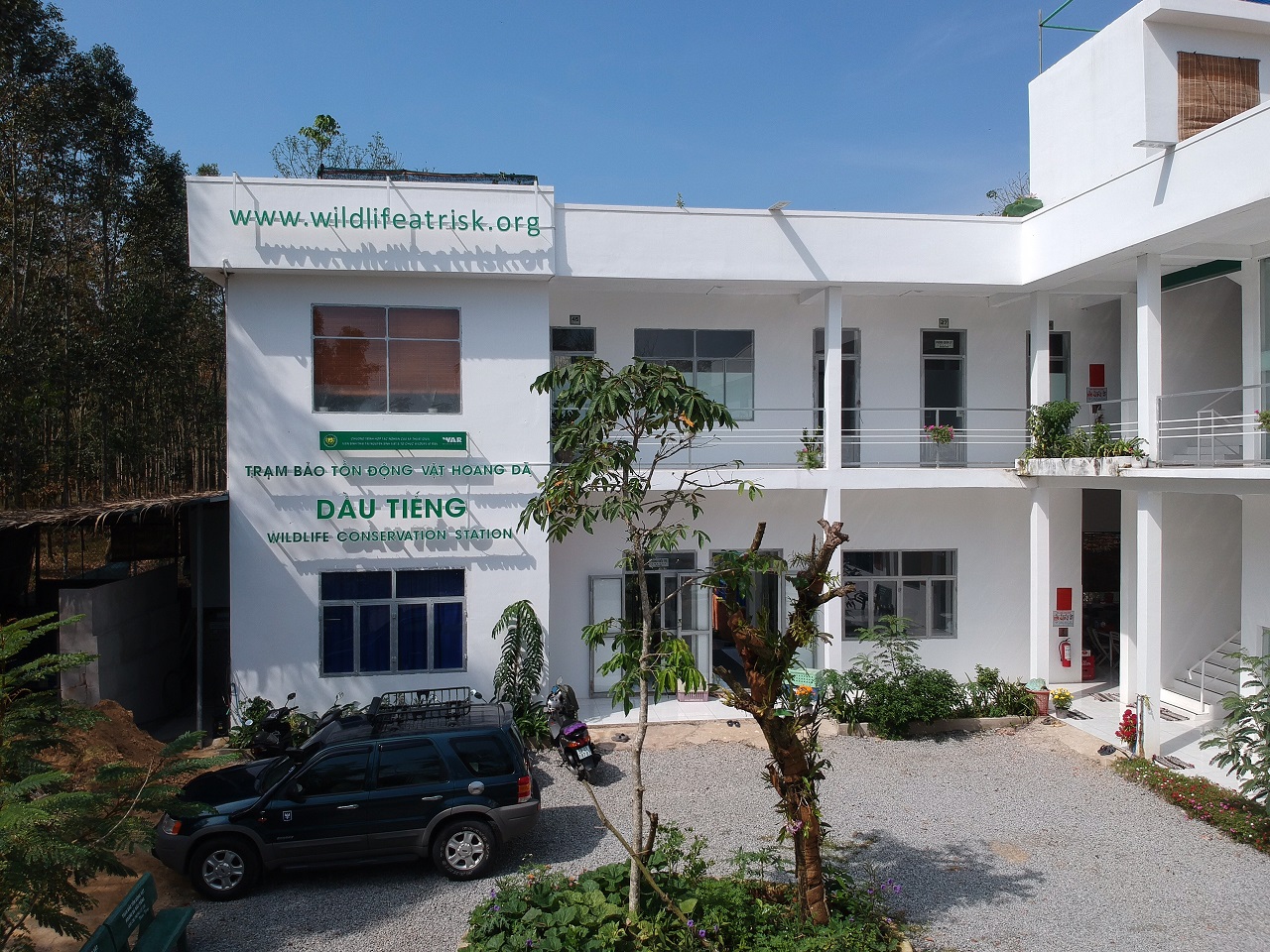 Since the beginning of the organization in Vietnam, WAR has welcomed over 160 volunteers to join this program at our conservation facility and/or in the annual biodiversity surveys. Many volunteers return to our site for more contribution to WAR on Biodiversity Conservation.
Wildlife At Risk (WAR) offers international and national volunteers the chance to get involved in all aspects of WAR's Field works. Your involvement would make a significant contribution to achieving the wildlife conservation goals of Vietnam.
Due to limitation of our work for right persons, who really want to help WAR and do some contribution to our work to save the wildlife, so we only reserve the opportunity to those people and call your voluntary participation and contribution.
Why should I volunteer for WAR?
At Dau Tieng Wildlife Conservation Station, you will play a part in the breeding program for conservation purposes. Care and save different wildlife (primates, small carnivores, pangolins, reptiles…etc).
What will I gain from my time as a volunteer?
You will:
– Get a rare opportunity to see and work with many rare and precious wildlife species in Asia.
– Take part in the real experience with a WAR's team who are making a difference for wildlife.
– Learn basic husbandry and breeding skills to care for several wildlife species.
– Gain an insight into conservation issues faced in Vietnam, and what's being done to feed and save our wildlife.
What will be my daily tasks?
– Collecting and preparing animals diets
– Making environmental enrichment. Monitoring animal behaviour and evaluate the success of enrichment
– Enclosure maintenance and cleaning. This includes assisting the keepers in general husbandry activities such as painting enclosures, water the tree, support to staffs on building animal's enclosures (if any).
-Supporting veterinarians to check the health and/or treatment of animals.
Working time?
You are welcomed to do as much as you can, with an agree from the line-manager. However the official time is:
Daily working hours are from 7:00am to 5:00pm with the lunch break from 11:00am to 1:00pm.
A Call for a voluntary contribution from volunteers and where does that money go?
All volunteers are called for a voluntary contribution to Vietnam's wildlife conservation. And this contribution is directly transferred to WAR's account before volunteers come to the Station at least 3 days. It is ensured that all volunteer's donations go directly back into the well-being of the saving animals; upgrades enclosures, food for the animals and materials for the breeding program.
This contribution is based in US dollars and equally to 350USD per person per week. You are responsible for your daily food and transportation. However, our organization is willing to assist and direct you upon request.
How I can apply?
If you really interested and would like to volunteer with WAR, please complete the volunteer application form and the Volunteer vaccination form . We will get back to you as soon as possible. Please be aware that we can only take on a limited number of volunteers at certain time due to our limitation and constraints. WAR will keep a right to refuse volunteers to our place despite you are qualify to our program and ready to joint this program.
How to get to and departure from our Station?
Our station is located at plot 303 Le Danh Cat village, Thanh Tuyen commune, Dau Tieng District, Binh Duong province, about 55 km away from Ho Chi Minh City. It will takes about 1,5 to 3 hours from Ho Chi Minh City with a costs of 2 to 50 USD, depending on your choice of transportation (Bus: US$ 2, Grap taxi US$ 40 -50). We can help to arrange transport for you upon request.
Additional Information
During your time volunteering at our station, you can also visit other popular tourist sites at free time or weekend, e.g. the Ben Duoc tunnel which is only 2 km away and/or a Tourist site called A Glimpse of Vietnam (10 km from our station) and/or the Thanh Tuyen fruit garden (500m from the station).