Wildlife At Risk (WAR) has received a request from An Giang Provincial FPD on relocating two king cobras to the natural environment under the direction of the Ministry of Agriculture & Rural Development. WAR has sent two experiences staff on reptile for capturing two individuals at Doi Tuc Dup Tourist Area, Tri Ton District, An Giang Province. The snakes had been checked their health situation, implant microchips (under the support of cooperation program between WAR-Cologne Zoo and Institute of Ecology and Biological Resources), then be taken to the Dong Nai Cultural and Narural Reserve to release.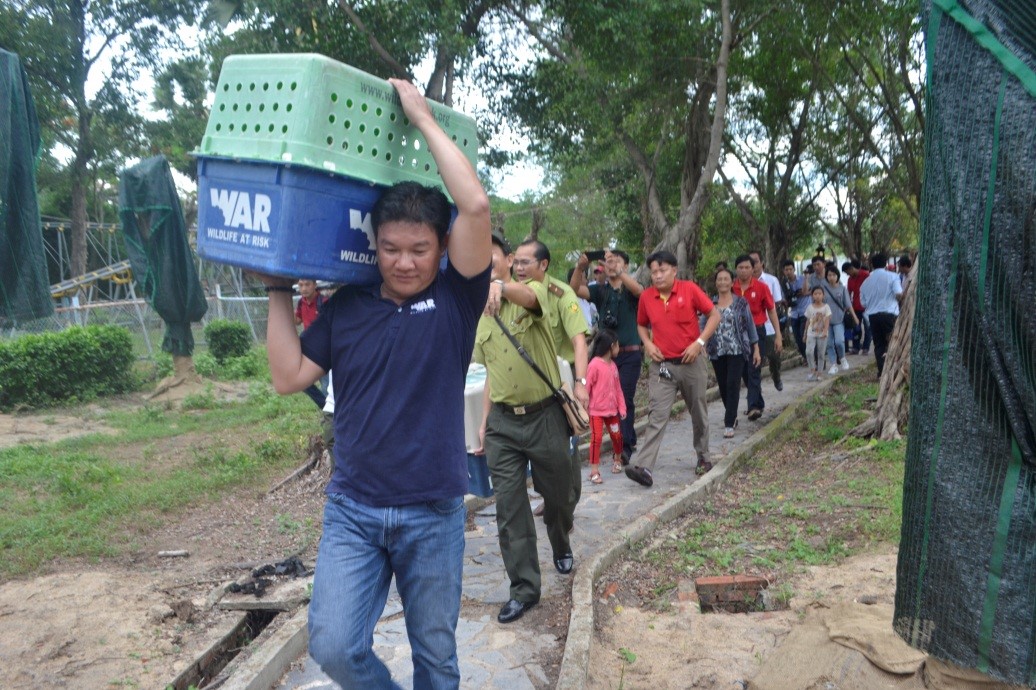 Through inspection, these king cobras weigh a total of 36 kg, with a length of 5 meters. This is an endangered rare animal that is prioritized for protection and listed under the Decree: 160/2013 / ND-CP of the Government; and belong to the list of IB group, under the Government's Decree No. 06/2019 on endangered, precious and rare forest fauna and flora.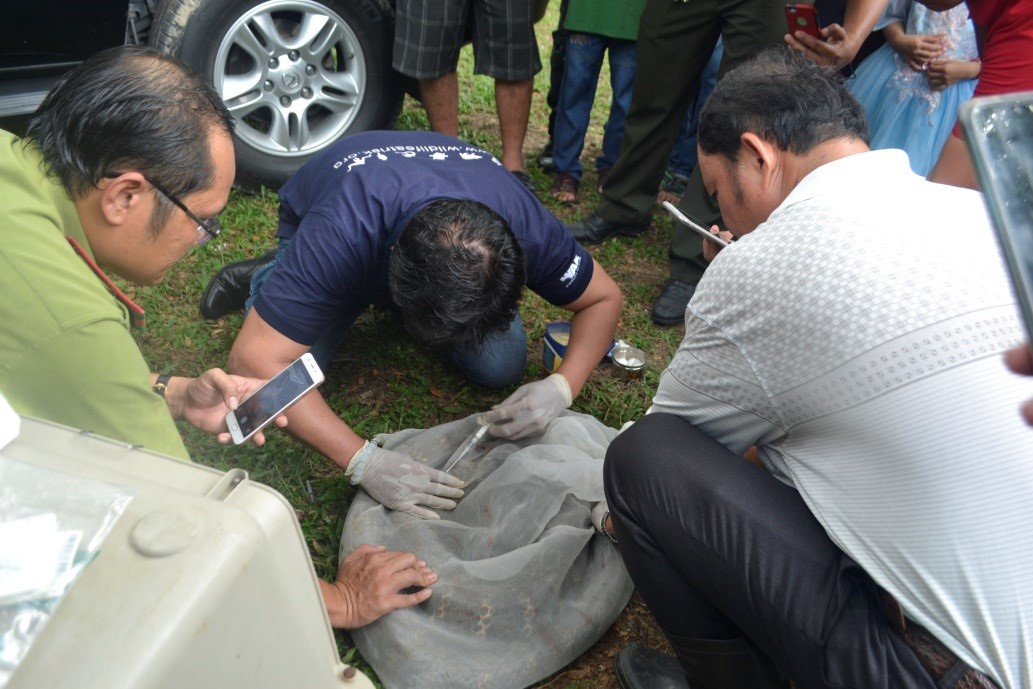 According to the Forest Protection Department of An Giang, these two king cobra individuals were captured by Indian workers and engineers installing solar energy systems at the foot of Cam Mountain, An Hao Commune, Tri Ton District, An Giang Province, then brought the snakes to Tuc Dup Tourist Area, Tri Ton District, An Giang Province.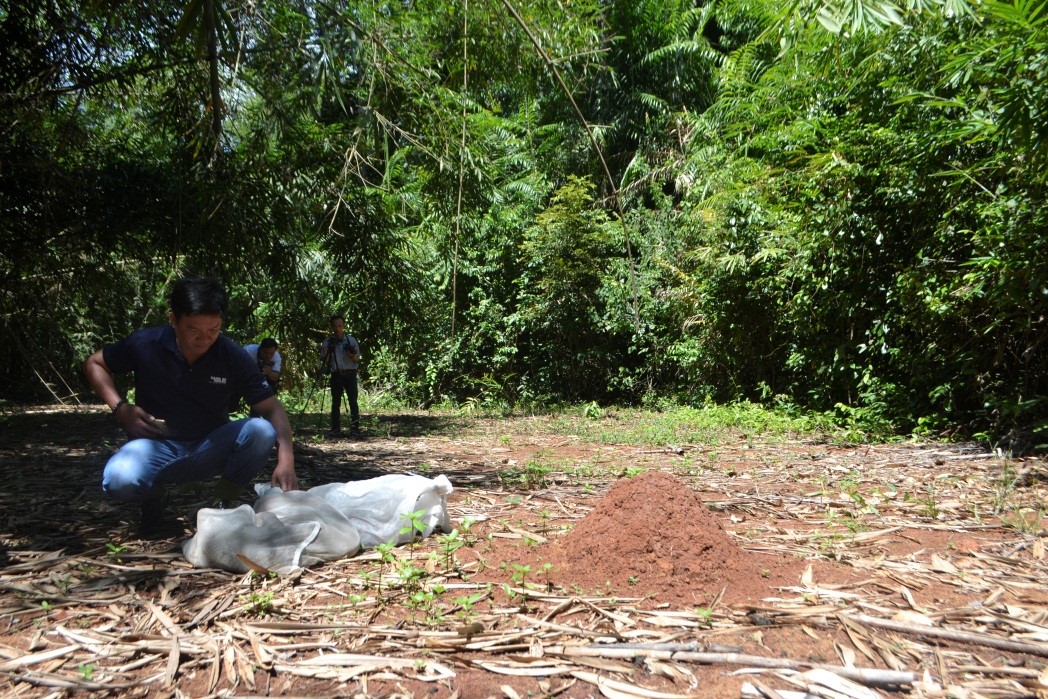 WAR highly appreciates the concern and coordination of all local agencies in the conservation of rare and precious wildlife species now.