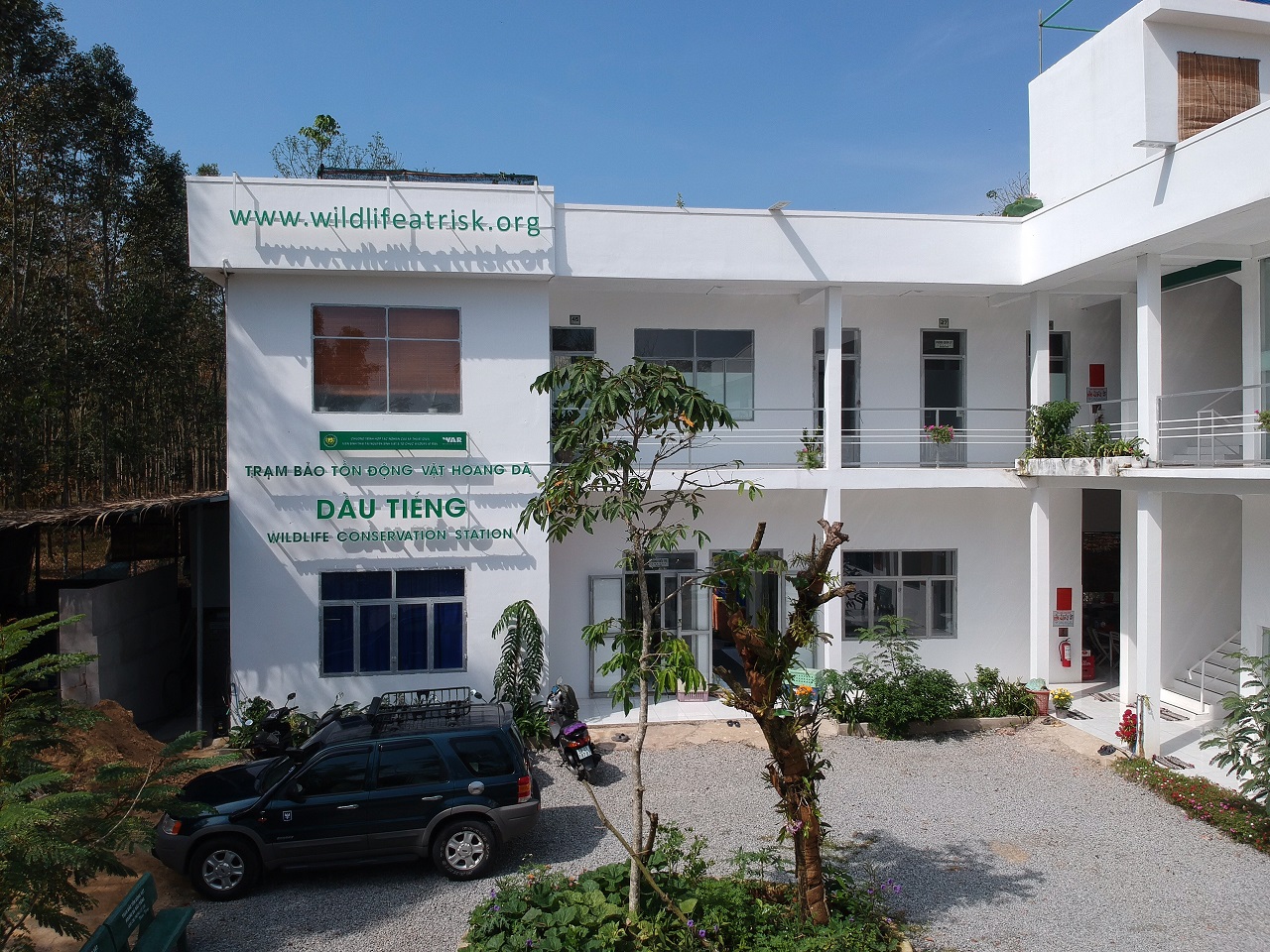 Started to build up since beginning of the year 2017, fully managed by Wildlife At Risk
– Concern species: Endangered turtles and reptiles, small mammal, non-monkey species (except endangered species); species from southern geographical area of Vietnam to be addressed.
Captive breeding for Conservation of endangered species, then release to species' suitable habitat.
Study procedures of captive breeding some species.
Rescue endangered wildlife (if any).
Raising public awareness to local communities and visitors to the station
The station was zoned as 5 areas: Admin area with a two floors building of 280m2 and a front yard of 400m2 and 150m2 quarantine area. The area includes a waste water treatment system, the clinic and vet room; Click here for the overall photos of the station and some main photos of main function room.
Turtle area (Click here for the enclosure)
Reptiles area (Click here for the enclosure)
Primate area (Click here for the enclosure)
Small mammal area (Click here for the enclosure)
Soil and environmental rehabilitation.
The station located on degraded area with poor rubber tree. This is a rubber plantation in which a 1.5meters of the top soil had been taken away and left a stone and poor soil. In rainy season a hevily soil erosion occur due to the loweast position of the station and its connection to the road's water runaway sysrtem. Since the station built up, native forestry trees and organic material had been replanted and added on the soil to rehabilitate soil environment. Expectation of improved soil will help a well growth up of forestry trees, those take turn to provide shading and good environment for captive wildlife at the station. Please click here for soil report through the years and all work on this subject.
The Dau Tieng Wildlife Conservation Station is the 3rd multi-species wildlife conservation and rescue facilities those were built up in the South of Vietnam and funded by WAR since the foundation come and work in Vietnam (October 2003). The two previous wildlife conservation facilities, which are Cu Chi Wildlife Rescue Center (2006) and The Hon Me Wildlife Rescue Station (2008) at Ho Chi Minh city and Kien Giang province respectively, had been handed over the local forestry authority in the year 2014 and 2015.