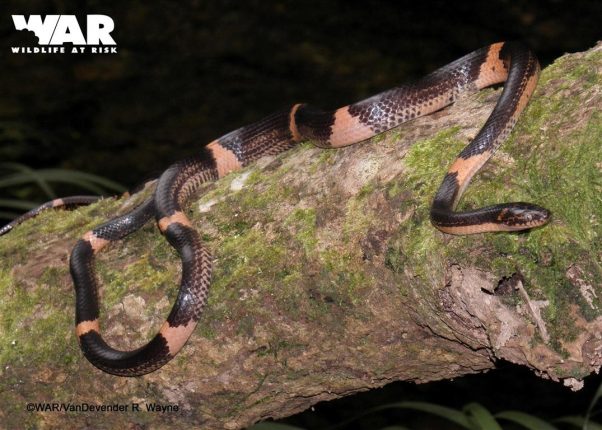 Quang Ngai, 18th June 2012 – Many new species were recorded for the first time in the forest of Ba To district, Quang Ngai province, including 55 plants species and approximately 200 species of animals including butterfly, moth, fresh-water fish, amphibians, lizards, snakes, stag beetles (Lucanidae), long-horned beetles (Cemrabycidae) and other insects. Some of these are interesting for science. These are the initial results of WAR's biodiversity survey in this area. This is the second time WAR has conducted a biodiversity survey in Quang Ngai.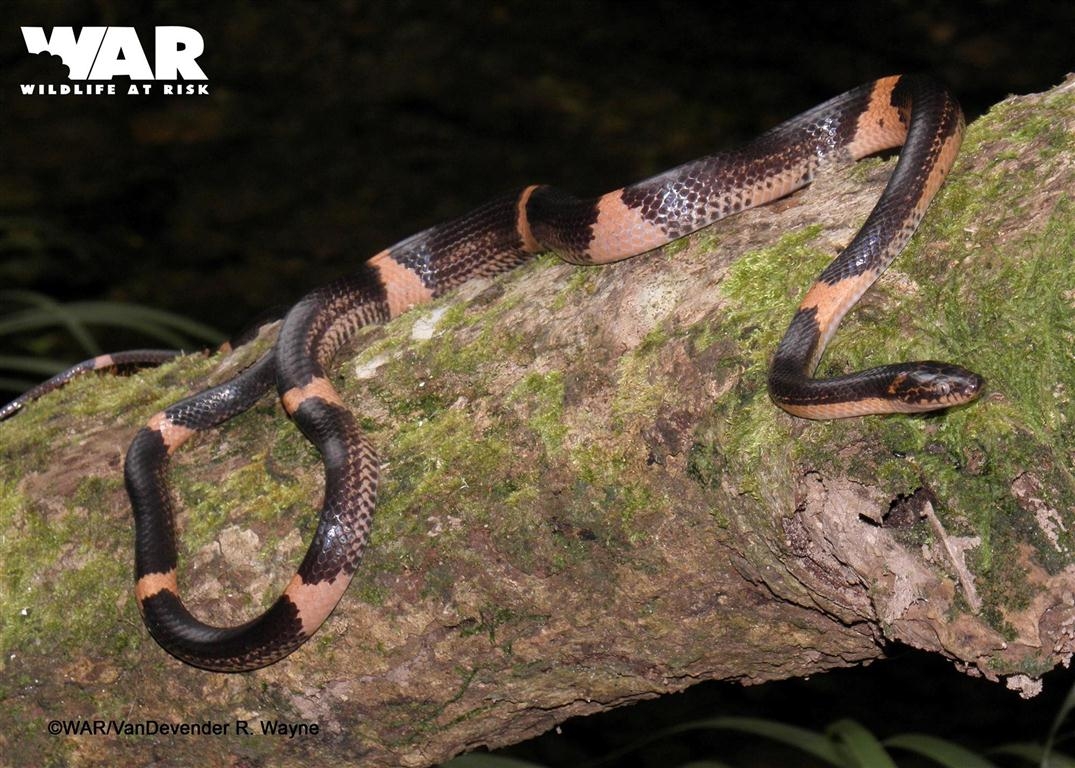 White-banded Wolf snake (Dinodon sp. cf. septentrionalis) that has been recorded from Cao Bang to Hue Provinces has now been found in Quang Ngai province.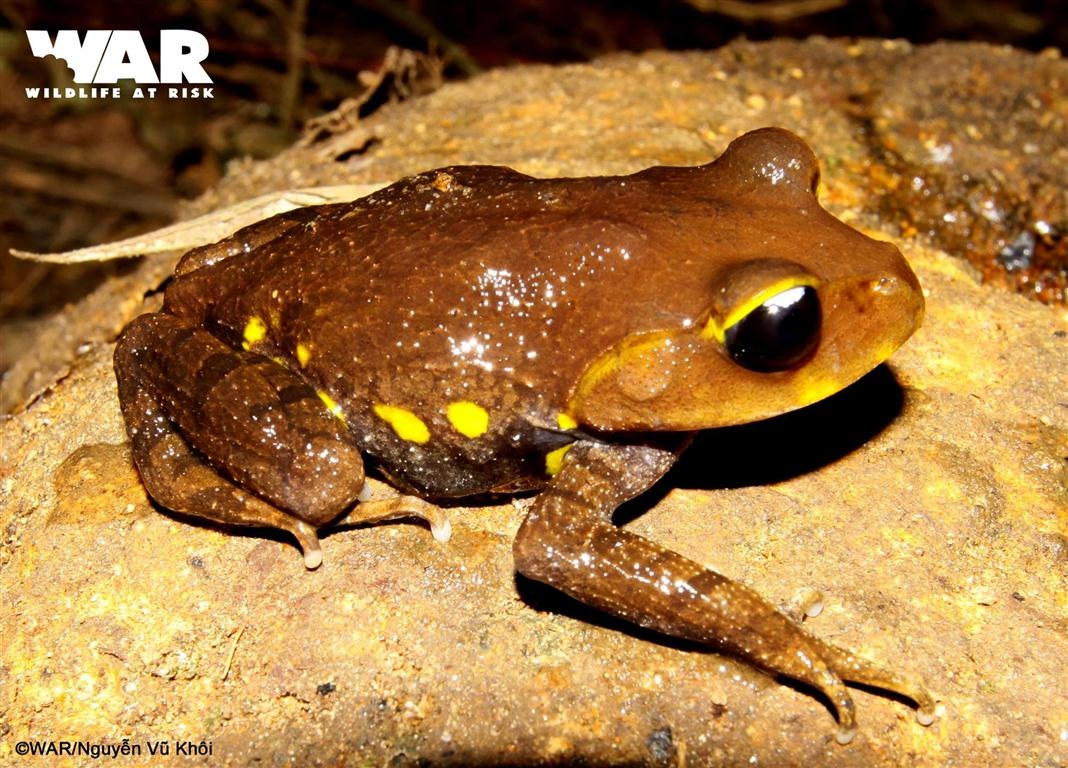 Yellow-spotted Spadefoot Toad (Leptobrachium xanthospilum) that has been recorded only in Kon Tum Province was recorded in the forests of Quang Ngai province.

Participating in this survey were both national and international experts from WAR. Trekking one day through deep forests on sloping hills and high mountains, the survey group spent 15 days to conduct forest research and collect samples. The experts are now working on samples collected during the survey. Final results of the survey will be revealed soon.