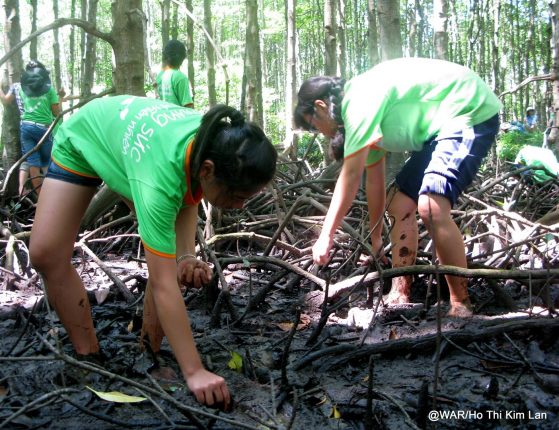 Ho Chi Minh City, 15th July 2012 – About 30 children aged 11 to 15 years old from the "I Love Nature" Club and "Young Media" Club – Khan Quang Do magazine participated in a study tour to discover the nature of Can Gio Mangrove Biosphere Reserve. The study tour helped children to understand more about the mangrove ecosystem. It also fostered children's love to the nature and thus encouraging them to practice positive behaviours toward the nature and wildlife. This is one activity of the programme titled "Take part in Nature Protection", implemented by WAR and Khan Quang Do magazine.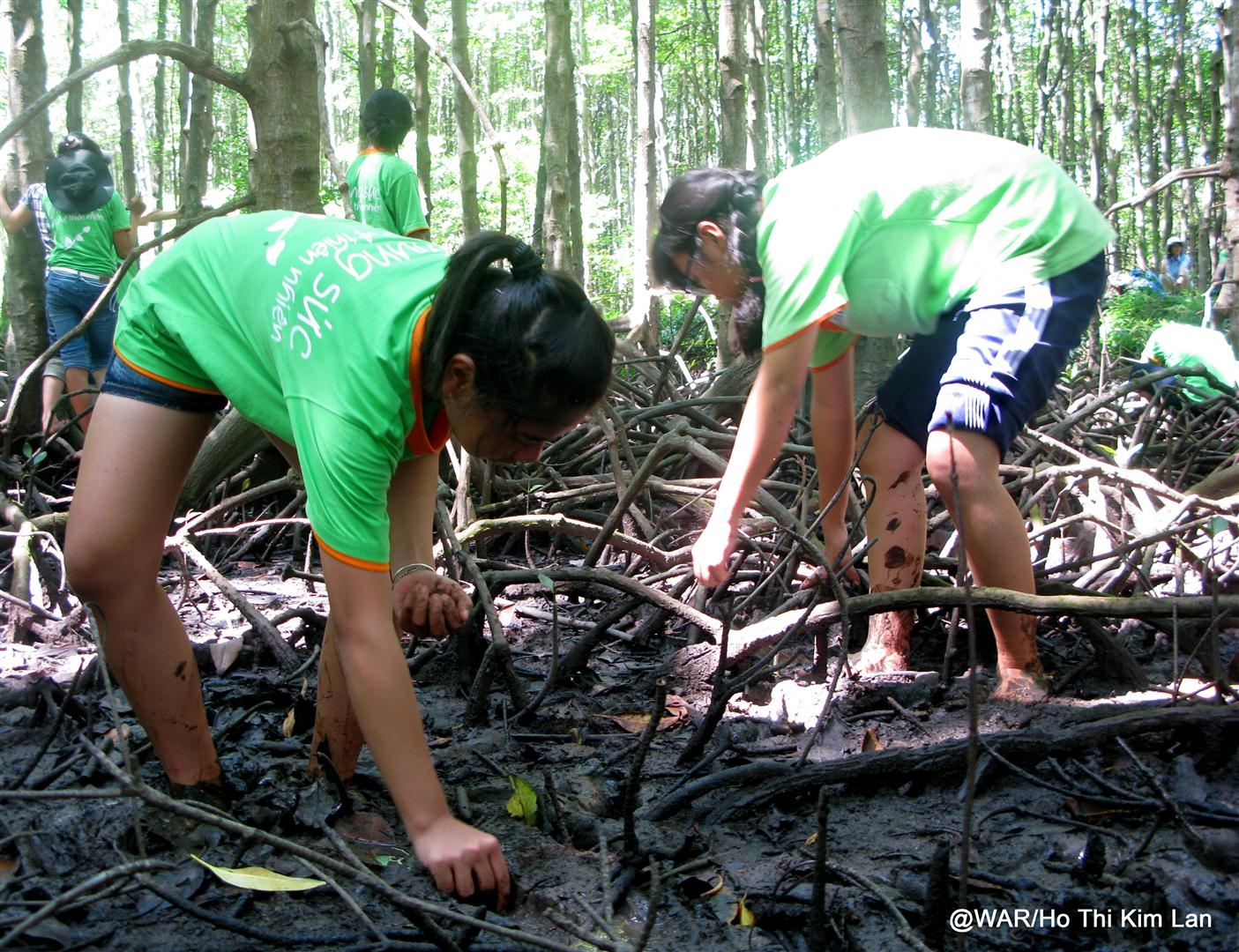 Researching snails in mangrove forest
Children were excited with various creative activities and games during the trip, including searching for animal tracks, researching snails, collecting the fruits of Bakau Minyak – a dominant plant species in the mangrove forest, observing bats hanging on trees, and learning about oyster and crab farmings. The trip was an interesting and memorable experience to all participants. "Before coming here, I thought that I would not tough the mud because I were so scare. But observing my friends walking excitingly into the mud, I changed my mind and I walked quite far into the mangrove forest, chasing for mangrove snails. The trip helps me to know more about living creatures in the mangroves forest as well as its precious values"- according to an evaluation sheet of a member of the "I Love Nature" club.
At the end of the trip, children created souvenirs from the bakau minyak fruits. They also wrote down positive behaviors toward wildlife and nature and attached it to the souvenirs those would be given to their friends and family members. The children committed to act accordingly, and persuade people around to participate in wildlife protection.
This trip was also an opportunity for the children to practice journal writing skills trained by WAR and Khan Quang Do Magazine, early July this year.
Please see more photos of the trip here.