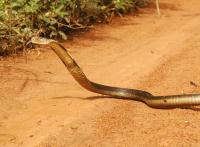 Ho Chi Minh City, June 2012 – Over 210 individuals of 26 endangered species were rescued successfully in the first six months of 2012 by Wildlife At Risk (WAR) in cooperation with Ho Chi Minh City and Kien Giang Provincial Forest Protection Department (FPD), Cat Tien and Lo Go Xa Mat National Park. Rescued species included Siamese Crocodile, Moon Bear, Yellow-checked Crested Gibbon, Pygmy Loris, Otter, Wild Cat, Hornbill, Common Pheasant, sea turtle, and tortoises. Most of these wildlife species were confiscated from illegal wildlife trade or illegal captivity. Some were handed over voluntarily by local people or local pagodas.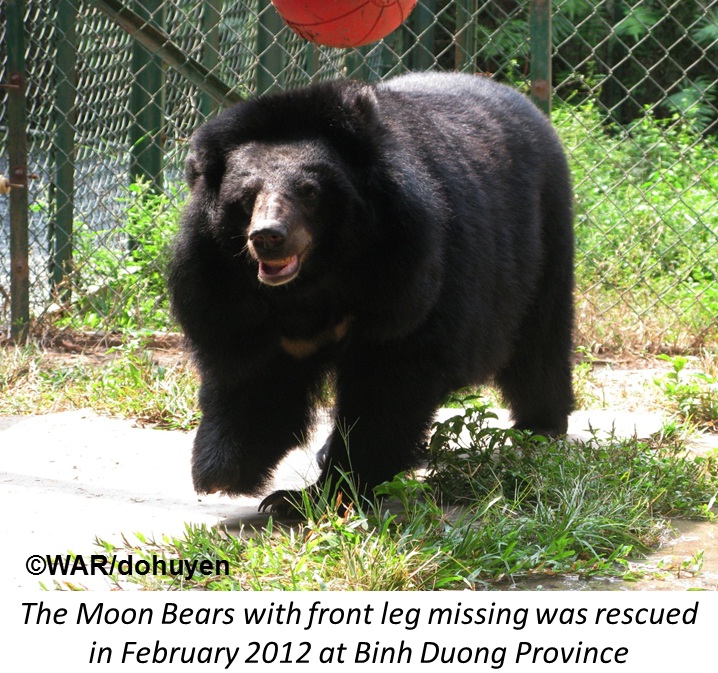 Many of the rescued animals were suffering from exhaustion, injured and even missing limbs. At the Cu Chi Wildlife Rescue Station (WRS), Cat Tien Bear and Wild Cat Rescue Station, and Hon Me WRS, all rescued wildlife are properly taken care of by WAR staff monitoring their health and rehabilitating so that maybe one day they can be released back to the wild.
Also during these first six months, more than 150 individuals of 14 endangered species including Leopard Cat, Yellow-cheeked Crested Gibbon, King Cobra, Elongated Tortoise, Orange-headed Temple Turtle and Elongated Tortoises were released to the forests of Cat Tien, Lo Go – Xa Mat and Chu Mom Ray National Park.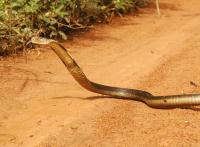 According to Mr. Nguyen Vu Khoi – WAR's CEO, "The quantity of wildlife that is being traded illegally is much larger than the number of rescued and released individuals that WAR has been working on. However, we believe that our efforts have contributed directly to the conservation of endangered species. We are looking forward for stronger support from organisations and individuals in order to save more of Vietnam's endangered wildlife".
You can save endangered wildlife by reporting wildlife crime to WAR's hotline: 0976 06 76 46 or email info@wildlifeatrisk.org.WAR highly appreciates organisations, companies and individuals who hand over endangered wildlife to our rescue stations or report wildlife crimePlease download the press release here