Kien Giang, 31 July 2013 – Three individuals of sea turtle including one Hawksbill (Eretmochelys imbricata) weighing three kilogrammes and two Green Turtles (Chelonia mydas) weighing totally 20.5 kg were rescued from a local household in Rach Gia City, Kien Giang Province.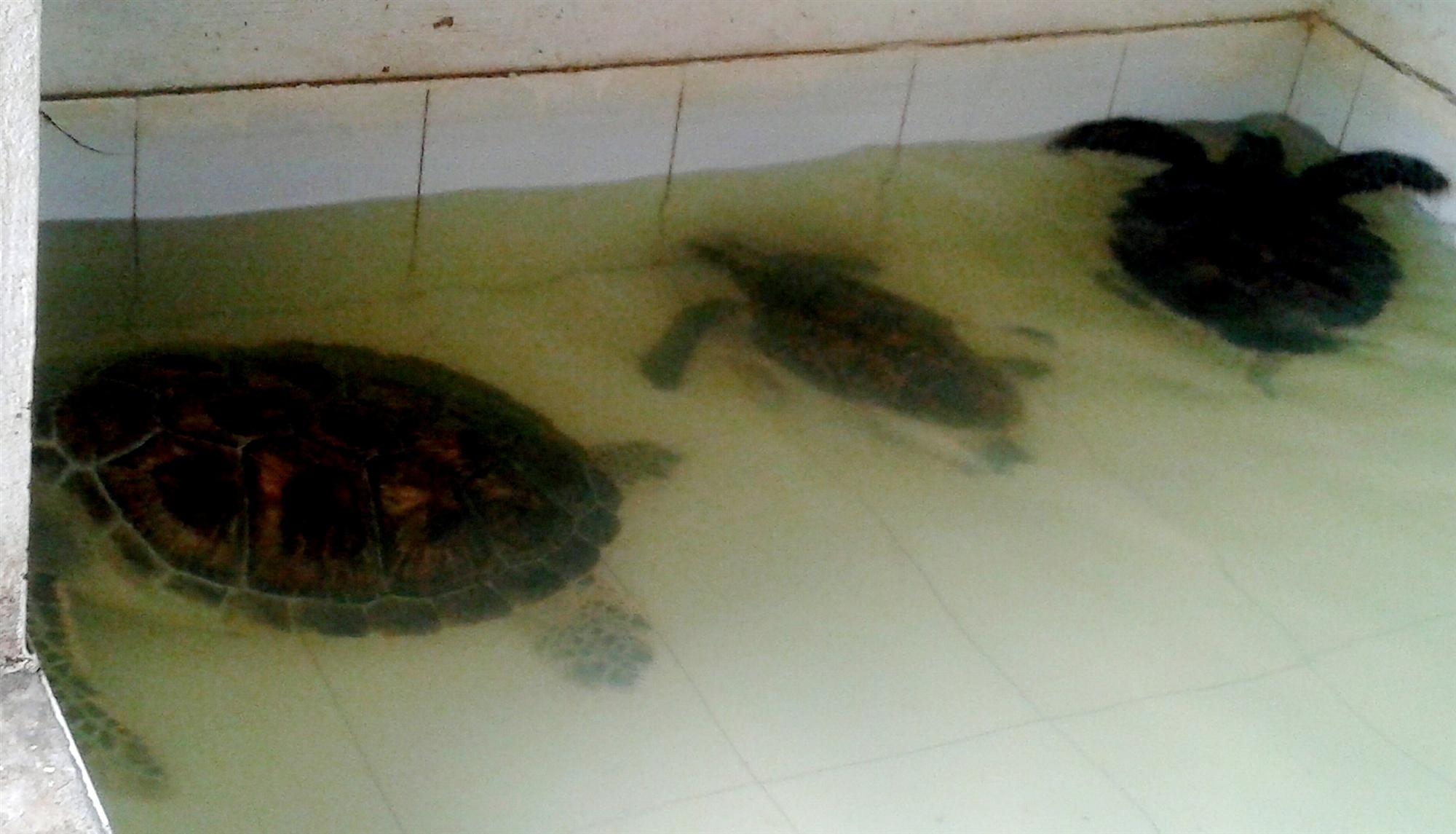 Three rescued Sea TurtlesTwo days ago, WAR was reported by a local people from Rach Gia City that three individuals of sea turtle were being illegally captured at a household on Lam Quang Ky Street, Rach Gia City. WAR immediately requested Kien Giang Provincial Department of Agriculture and Rural Development and Forest Protection Department to investigate and confiscate this case. According to the investigation, the three sea turtles had been kept for four years and would be sold soon. Persuaded by local functional authorities, the owner agreed to hand over the endangered turtles to WAR for rescuing. Currently, the three sea turtles are being carefully taken care of at Hon Me Wildlife Rescue Station. Once being healthy and getting ready, the sea turtles will be released back to the sea.
There are five species of sea turtles in Vietnam and all of them are endangered species due to its commercial values. Sea turtles are often illegally hunted for meat, pet and decoration purposes. Both Hawksbill and Green Turtle are listed in the IUCN and Vietnam Red Books. Any form of hunting and trading of these endangered species is strictly prohibited.