On the 1st November 2013, Wildlife At Risk (WAR) received 24 individuals of King Cobras (Ophiophagus hannah), weighing nearly 52 kg total, from Ho Chi Minh City Police. One day later, WAR received 11 King Cobra, weighing over 26kg, from Police of Tan Bien District, Tay Ninh Province. All of these King Cobras are evidences of two wildlife trade cases in Ho Chi Minh City and Tay Ninh District.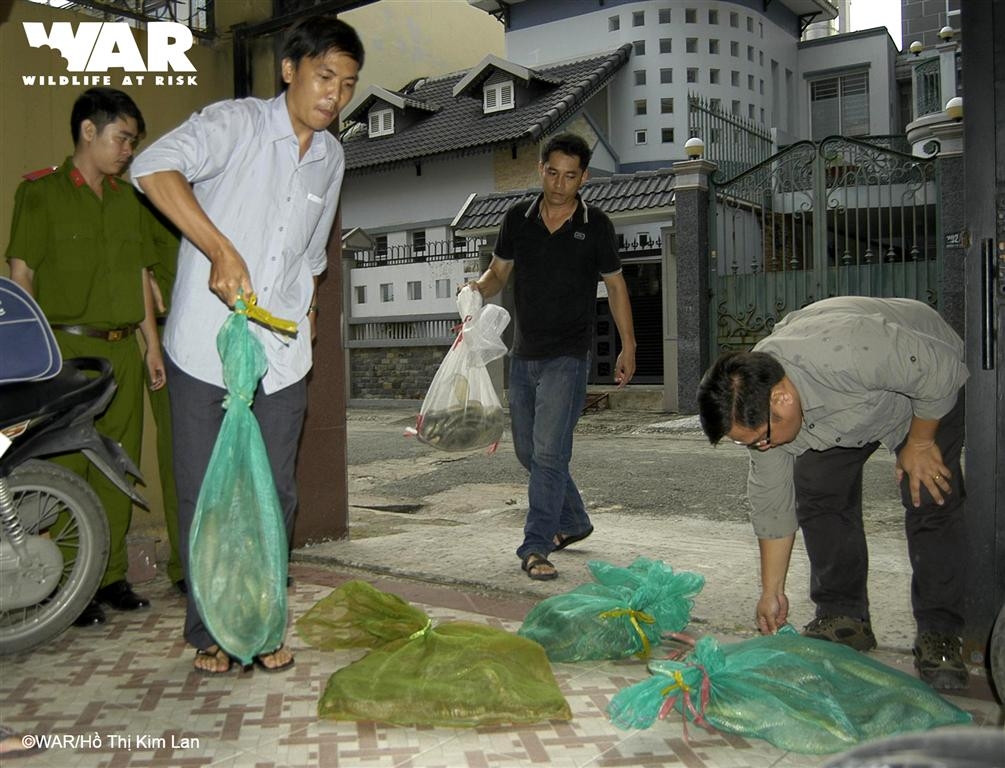 Ho Chi Minh City Police handing King Cobras to WAR staffThe King Cobras are now being taken care of at Cu Chi Wildlife Rescue Station while waiting for the cases to be judged. After that, they might be released back to the wild. As King Cobra feeds on snakes, each individual of King Cobra at Cu Chi Wildlife Rescue Station needs a separate enclosure. This huge number of King Cobra rescued this time creates a pressure for the Station, concerning its current capacity. In order to provide enough stay for each King Cobra, a new area for rescuing King Cobra is being constructed shortly at Cu Chi Wildlife Rescue Station.
We would like to thanks government offices, companies and individuals who are supporting us rescue endangered wildlife of Vietnam.