Ho Chi Minh City, dated 6th March 2013 – Cu Chi Wildlife Rescue Station (WRS) received one male and one female of Leopard cat (Prionailurus bengalensis) from a local people from Vinh An Commune, Cu Chi District, Ho Chi Minh City. The cats those weighed nearly seven kilograms total were fairly healthy and still be wild behaviour. Once being rehabilitated, the cats will be released to its suitable habitats.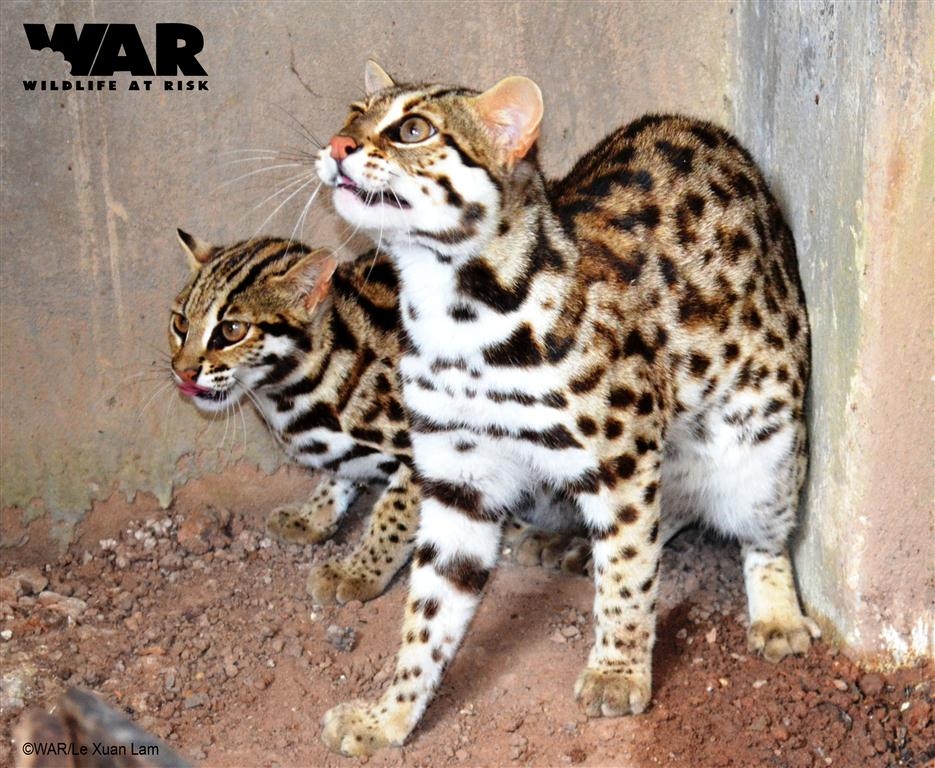 To date, Cu Chi WRS has been successfully rescued and released 12 individuals of leopard cat. Most of them were confiscated from illegal wildlife trade.Leopard cat feeds on small mammals, birds and other small animals. Each individual has its own territory. It normally stays away from civilization areas. However, due to its soft and beautiful fur, Leopard Cat is being hunted severely for fashion and decoration purposes. It is also hunted for meat and medicine. The number of leopard cat in nature is degrading steadily.
Leopard cat is protected under 32-HĐBT Decree, in which hunting and trading of the species in any form is prohibited. WAR recommends that people should not purchase leopard cat for any purpose. If you are noticed of leopard cat and other endangered wild animals being captured, illegally traded or consumed, please call WAR's hotline: 0976 06 76 46 or contact WAR's rescued facilities .