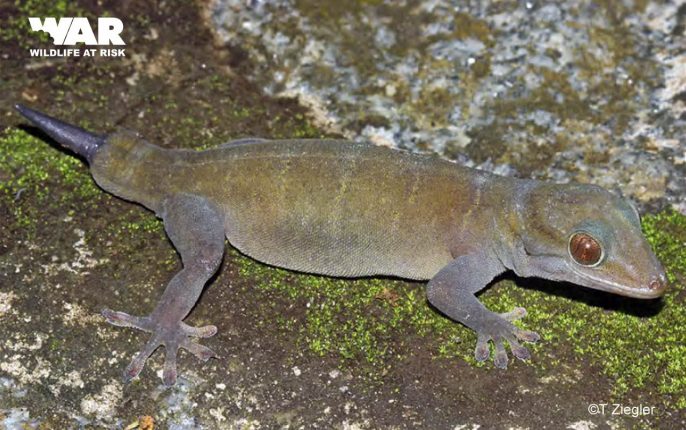 Gekko badenii was recorded for the 1st time in 1994 in Ba Den Mountain, Tay Ninh Province in the South of Vietnam. This species was also found in Kon Tum Province further north of Vietnam in 1994. There is no other place where the species is found.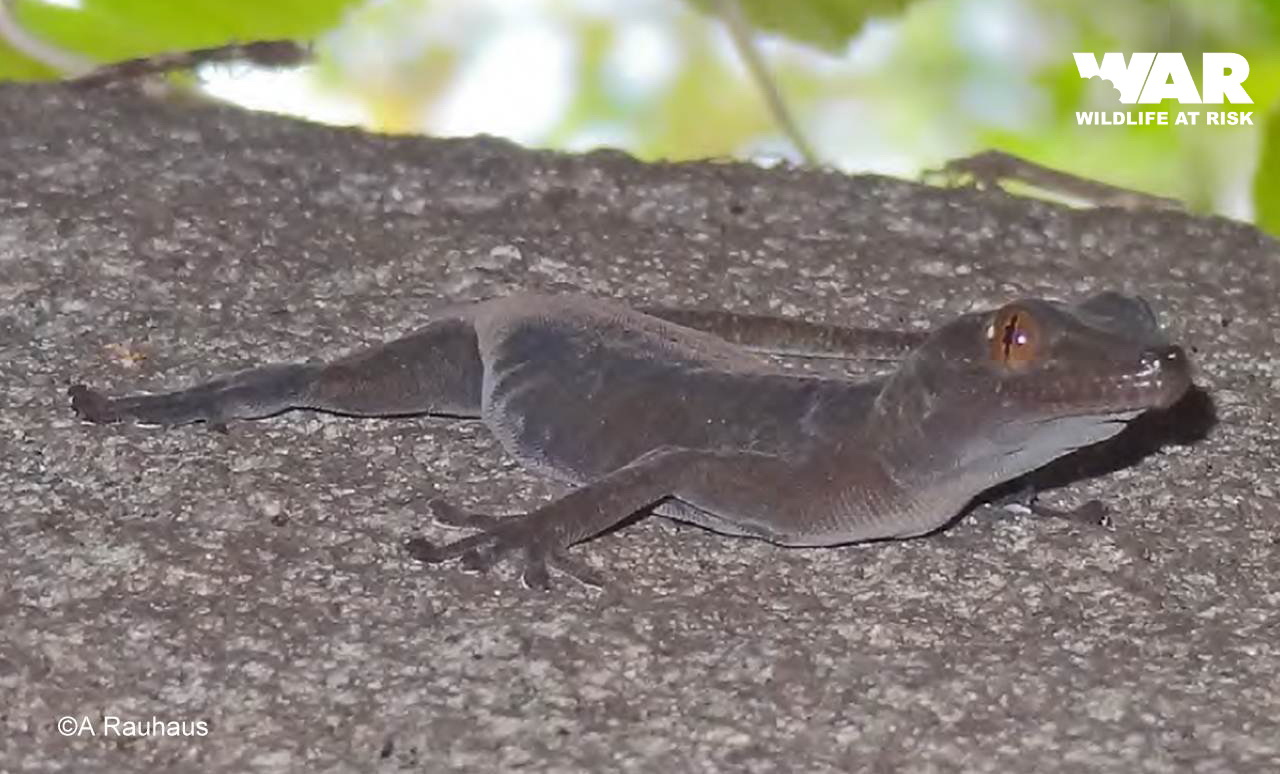 However, in May and November 2014, Gekko badenii were found a few hundred meters away from WAR's Hon Me Wildlife Rescue Station in Kien Giang Province. This discovery was made by scientists from Institute of Ecological and Biological Resources (IEBR) and Wildlife At Risk (WAR).
In Ba Den Mountain, the geckos are often hunted as pet and for meat. Thanks to this new discovery, we now know that the species has a bigger chance to survive from being hunted in Tay Ninh Province. 
Please see the announcement here