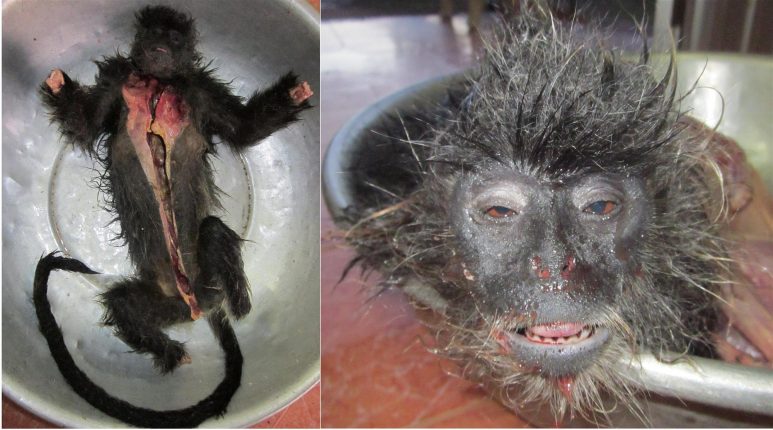 Kien Giang Province, dated 2nd August 2013 – Wildlife At Risk (WAR) is assisting Department of Forest Protection of Phu Quoc National Park identify and preserve three bodies of Silvered Langur (Trachypithecus villosus) those are evidences of an illegal poaching at Phu Quoc National Park. This activity is to support the official identification, investigation and judgment of the illegal poaching case.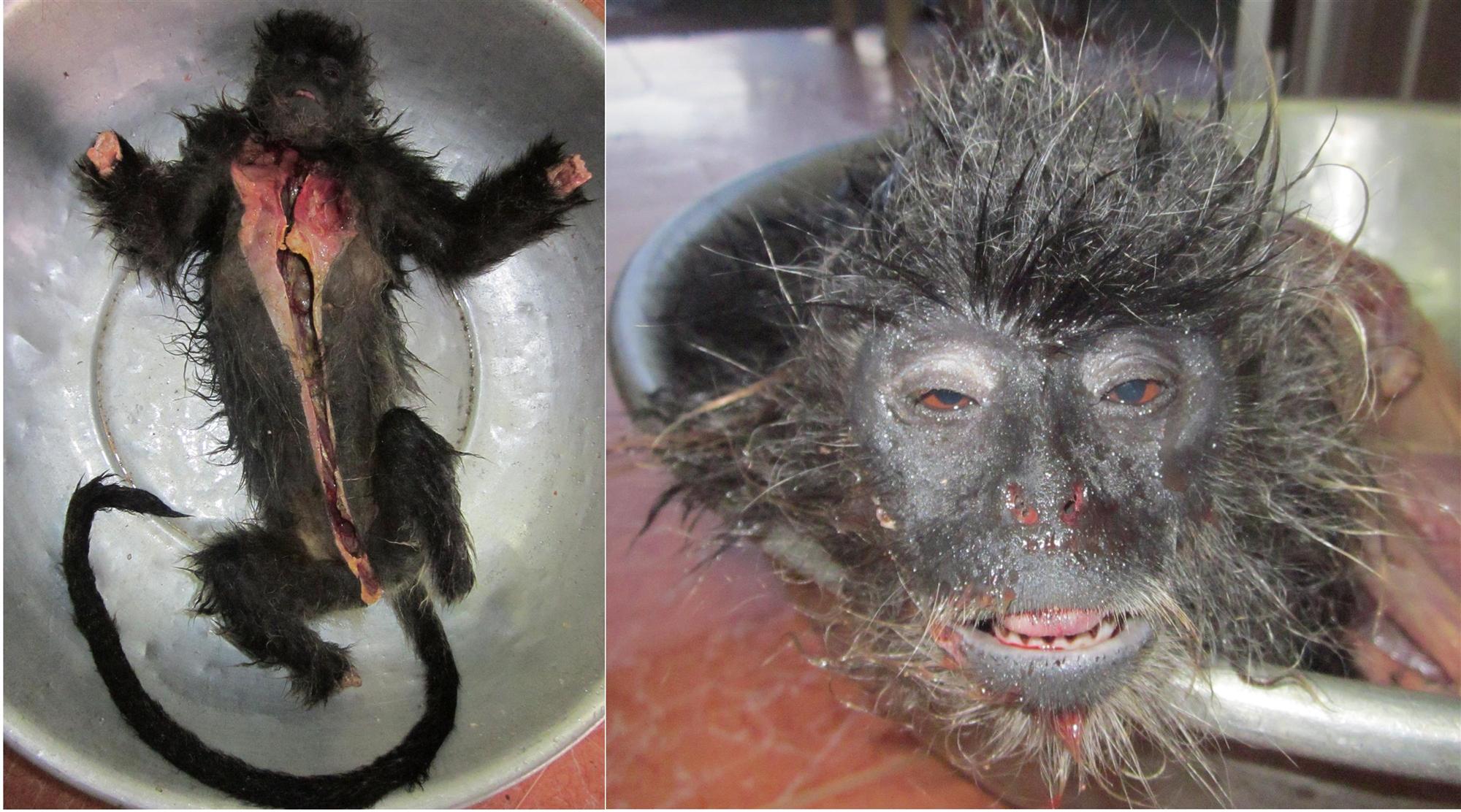 While patrolling a forest site at Phu Quoc National Park a few days ago, the Park's rangers discovered a group of four poachers killing three individuals of Silvered Langur. Two poachers were caught in the very act, while the other two escaped. The Park's Department of Forest Protection is cooperating with other bodies to investigate this case.Silvered Langur is an endangered species that is native to Kien Giang Province. The species is listed in IUCN Red Book and is categorized as vulnerable species (VU level) in Vietnamese Red Book. The Silvered Langur is listed in the IB animal group under Decree 32/2006 NĐ-CP of the government on endangered wildlife management. According to this Decree, the poachers who hunted and killed the three Silvered Langurs will be criminal convicted.WAR also requests that after being judged, bodies of the three Silvered Langurs will be destroyed or handed over to the Vietnam Nature Museum for preservation as a species sample for Phu Quoc Island.
"We expect that the poachers will be convicted strictly in order to maximize effectiveness of the enforcement related to wildlife conservation. We hope that every people will take practical actions in order to protect our unique wildlife", said Mr. Khoi Nguyen Vu – WAR's CEO.
Please see more photos of Silverd Langur here.