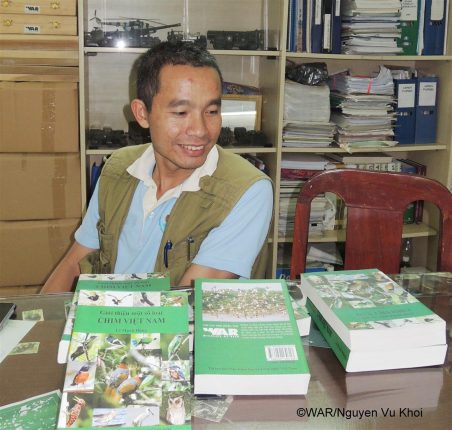 The book titled "Introduction of some Birds of Vietnam" that was partly supported by Wildlife At Risk (WAR), authored by Doctor Le Manh Hung – Institute of Ecology and Biological Resources was published in October 2012 in Vietnamese. This photography book describes over 50 percent of wild bird species in Vietnam. The book is for anyone who loves and would like to learn about Vietnam wild birds.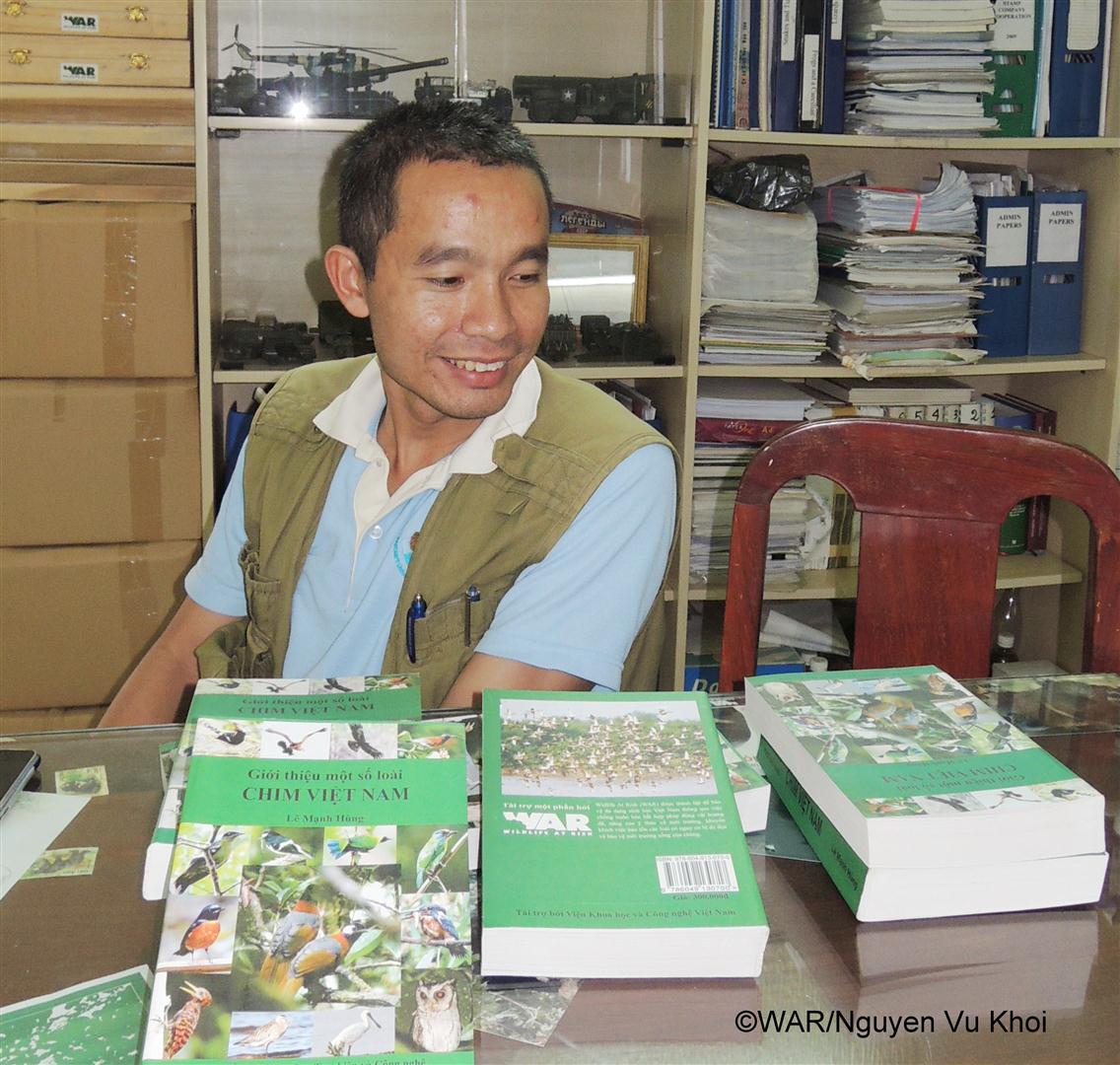 The author and the book 
This 585 page book,  describes 532 species of 90 families of Vietnam wild birds. More than 840 live photos and 500 distribution maps, together with a brief description of each species help readers to identify wild birds in the nature easily.
All photos in this book had been taken by the author since 2006 during hundreds of bird watching trips to different habitats of Vietnam, from Fansipan Mountain Peak (Hoang Lien National Park, Sa Pa District, Lao Cai Province), Chu Yang Sin Mountain Peak (Chu Yang Sin National Park, Daklak Province), to the Southern end of Vietnam (Ca Mau Bird Garden, Ca Mau Province) and on Eastern islands (Con Dao National Park, Vung Tau Province), and etc.
The book was consulted and commented by international and national experts and organisations. Especially, the material was designed by WAR using open source software such as Scribus, GIMP, GRASS GIS on Linux Fedora 13 for a tight and reader friendly layout. 
"The book not only provides update and additional information related to species records and distribution, but also fosters people's love to the Vietnam wild birds and thus contributes to raise public's awareness of the importance of wild animals in general and wild birds in particular", shared Mr. Le Manh Hung.