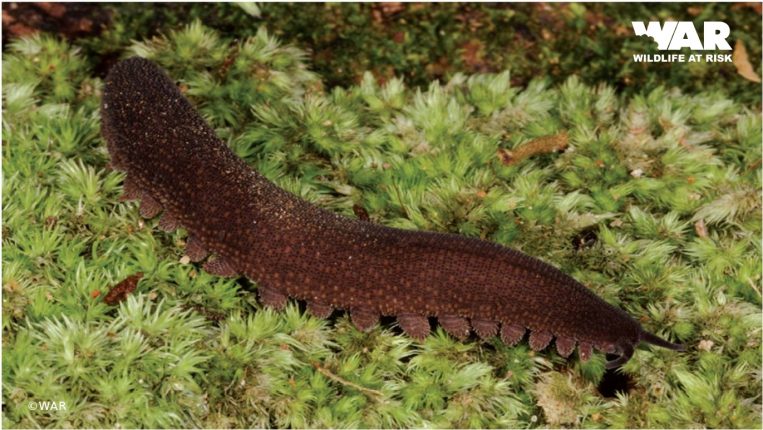 May 2013 – One individual of Onychophora (Eoperipatus sp.)belonging to Peripatidae Phylum was recorded by Vietnamese and international scientists of Wildlife At Risk (WAR) in a forest of Quang Ngai Province. This is the second time, Onychophora has been recorded in Vietnam. This discovery was announced openly to international community on some international magazine.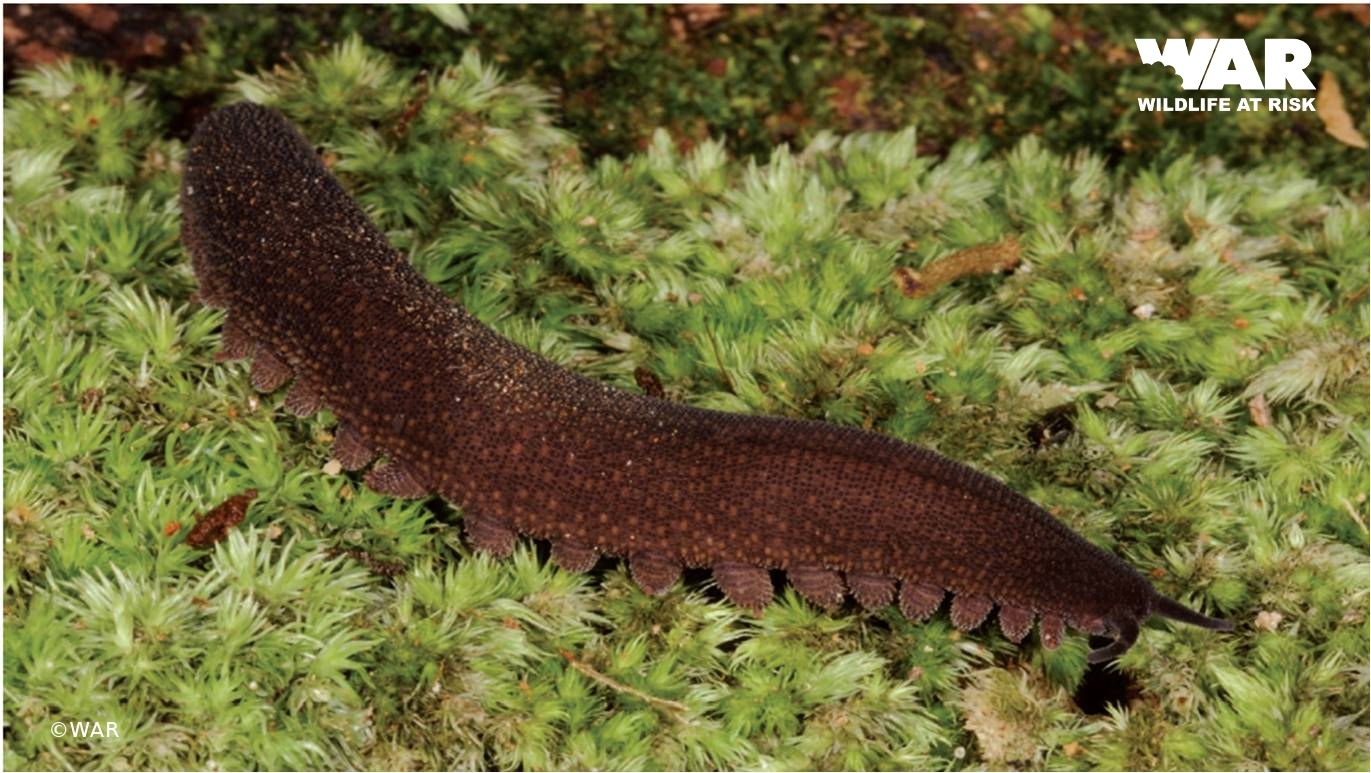 The Onychophora recorded in Quang Ngai Jungle
In 2010, the Onychophora had been recorded for the first time at Bau Sau, Cat Tien National Park. The species was recored as new species for Vietnam. Since then, no more individual of the Onychophora has been recorded till WAR's survey in June 2012 at Quang Ngai province. The individual was found under a small rotten log at the altitude of 1055m in a tropical evergreen forest at the provincial boundary of Quang Ngai and Kon Tum.
The discovery of the Onychophora is an indicator of rich biodiversity of the Annamite at Quang Ngai and Kon Tum Provinces. In the coming time, WAR will cooperate with scientists announces further results of biodiversity surveys in the area. .
Please see detail of the announcement of the Onychophora 
here
.