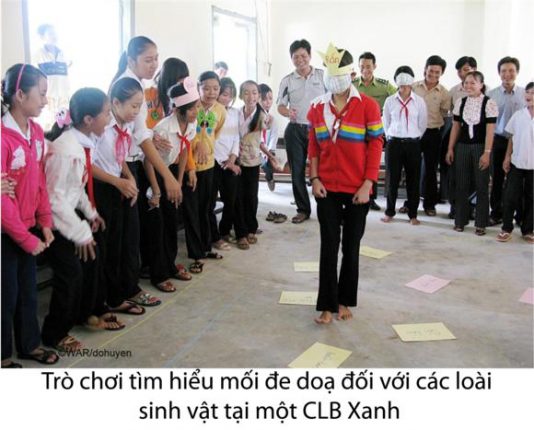 Phu Quoc, March 2011 – Under the cooperation among WAR, Phu Quoc National Park and Phu Quoc Department of Education and Training, five Green Clubs was set up in five secondary schools including Cua Can, Cua Duong, Bai Thom, Bai Bon, and Ganh Dau.
Green Club is a playground for secondary school students to learn and to contribute to the conservation of Phu Quoc National Park. Members of each Green Club meet twice per month from now to the end of this school semester, to learn about the nature of Phu Quoc through games and interactive activities, in an exciting atmosphere.  Members of the Green Club will also have an opportunity to enjoy the forest of Phu Quoc through a field trip.
Each Club was managed by two teachers who were trained last summer on how to set up and operate Green Clubs.
WAR is looking forward for further financial supports in order to maintain these effective Green Clubs in the coming time.