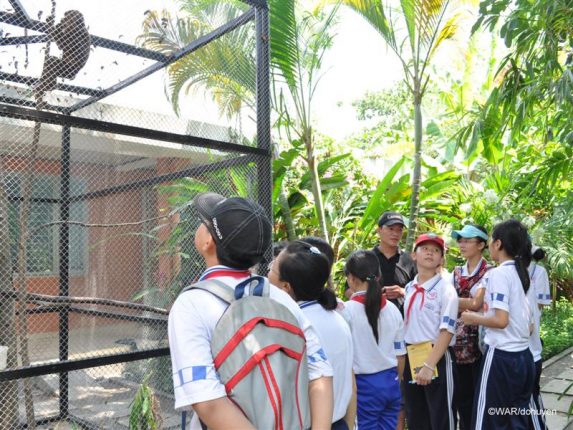 Ho Chi Minh City, 12 December 2010 – Thirty five university students who are authors of the best 20 initiatives of the round 1 of the Green talk Contest join a study tour at Cu Chi Wildlife Rescue Station. This study tour that is a reward for the winners helps the students to understand more about the wildlife of Vietnam, the situation of illegal wildlife trade and what a youngster can do to conserve the unique wildlife and the environment.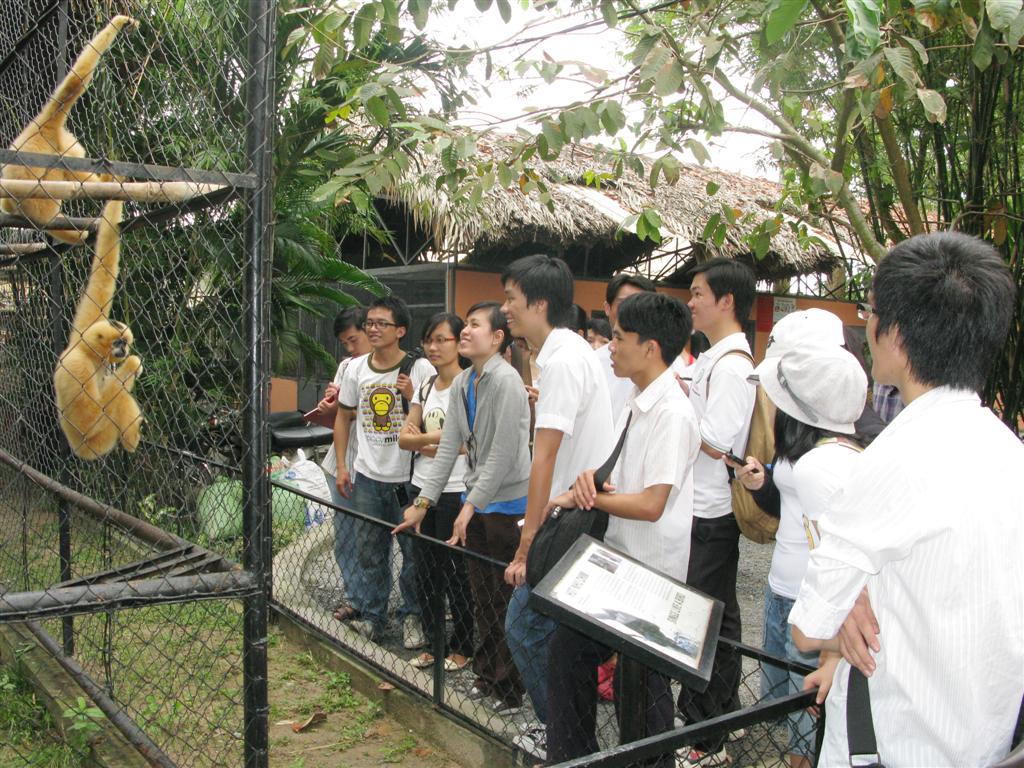 The students were so exciting to experience a day at Cu Chi Wildlife Rescue Station where they discover moved stories of different animals. This is the first time for many students to see, feel and learn that the beautiful wildlife of Vietnam is suffering from so many threats. They was quite surprise when learning that buying a wildlife on the streets and then release them to the wild or handle it to some rescue station, such as Cu Chi Wildlife Rescue Station is not a good thing to do. The students also actively take part in preparing animal food and then feed the wildlife. Most of the students find a day at Cu Chi Wildlife Rescue Station is very useful and fun. Some of them even ask to be a volunteer of the Station.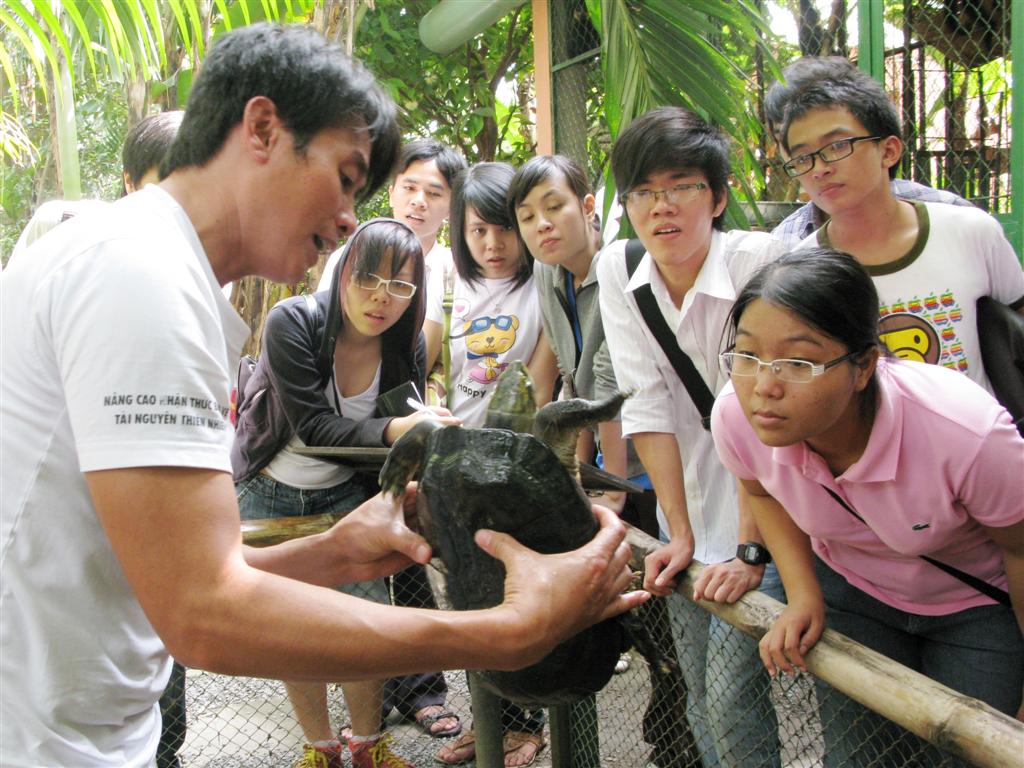 Before the study tour, the students have completed round 2 of the Green Talk where they presented their initiatives in English for a judge board. At Cu Chi Wildlife Rescue Station, result of round 2 was also announced. Accordingly, the five best initiatives will continue to round 3 that will happen on the evening of 18 December 2010.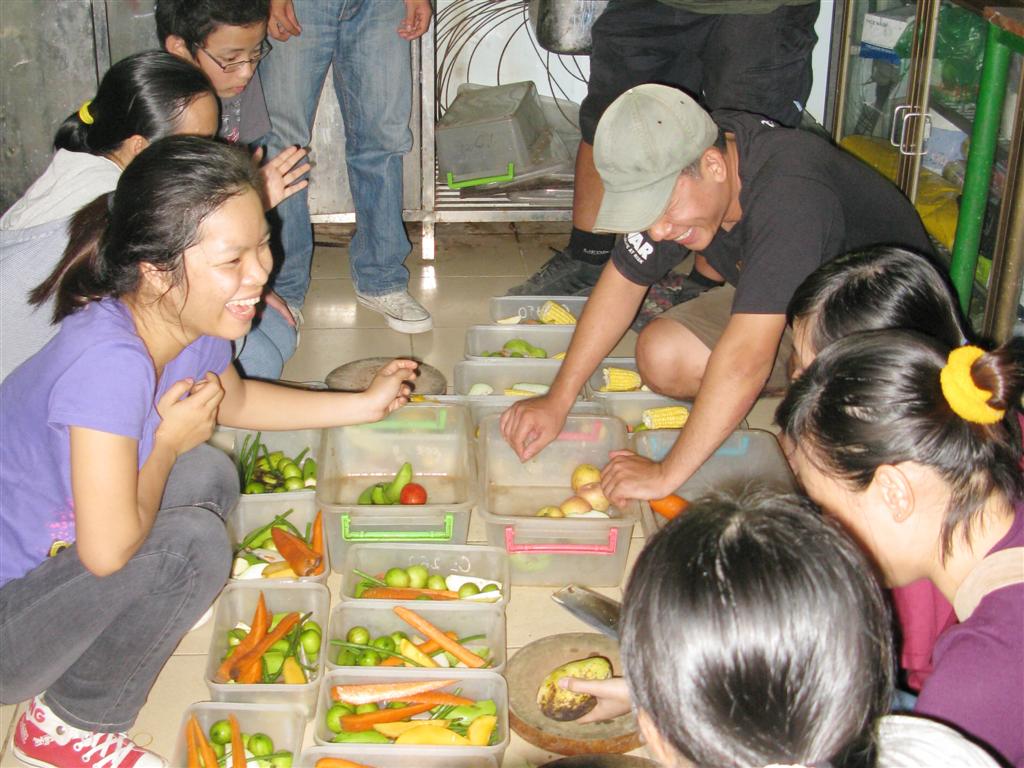 Green Talk 2010 is an English eloquence contest on environment protection for people aged from 16 to 30 of Ho Chi Minh City. Each candidate or group of candidates submit practical initiatives those calling for participation of the community in environment protection. This campaign is organised by the UNESCO, WAR, Business World Magazine, Viet Light Media, and Phia Nam Media.