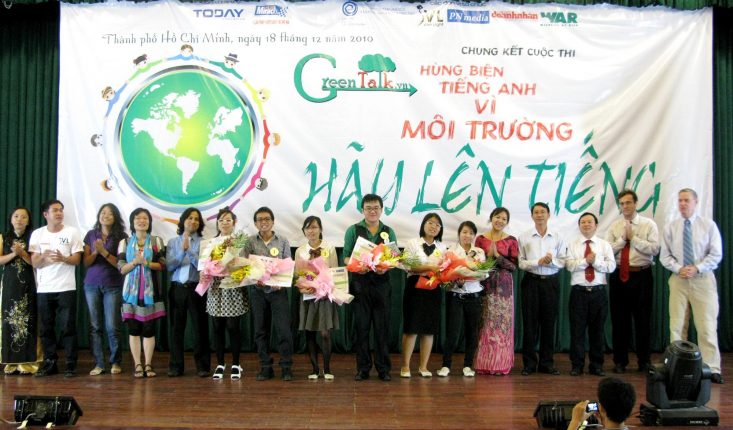 Ho Chi Minh City, 18 December 2010 – The final round of the Green Talk – the English Eloquence contest on environment protection was successfully conducted by WAR, UNESCO's Center for Culture, Education and Training, Business World Magazine, Viet Light Media, and Phia Nam Media.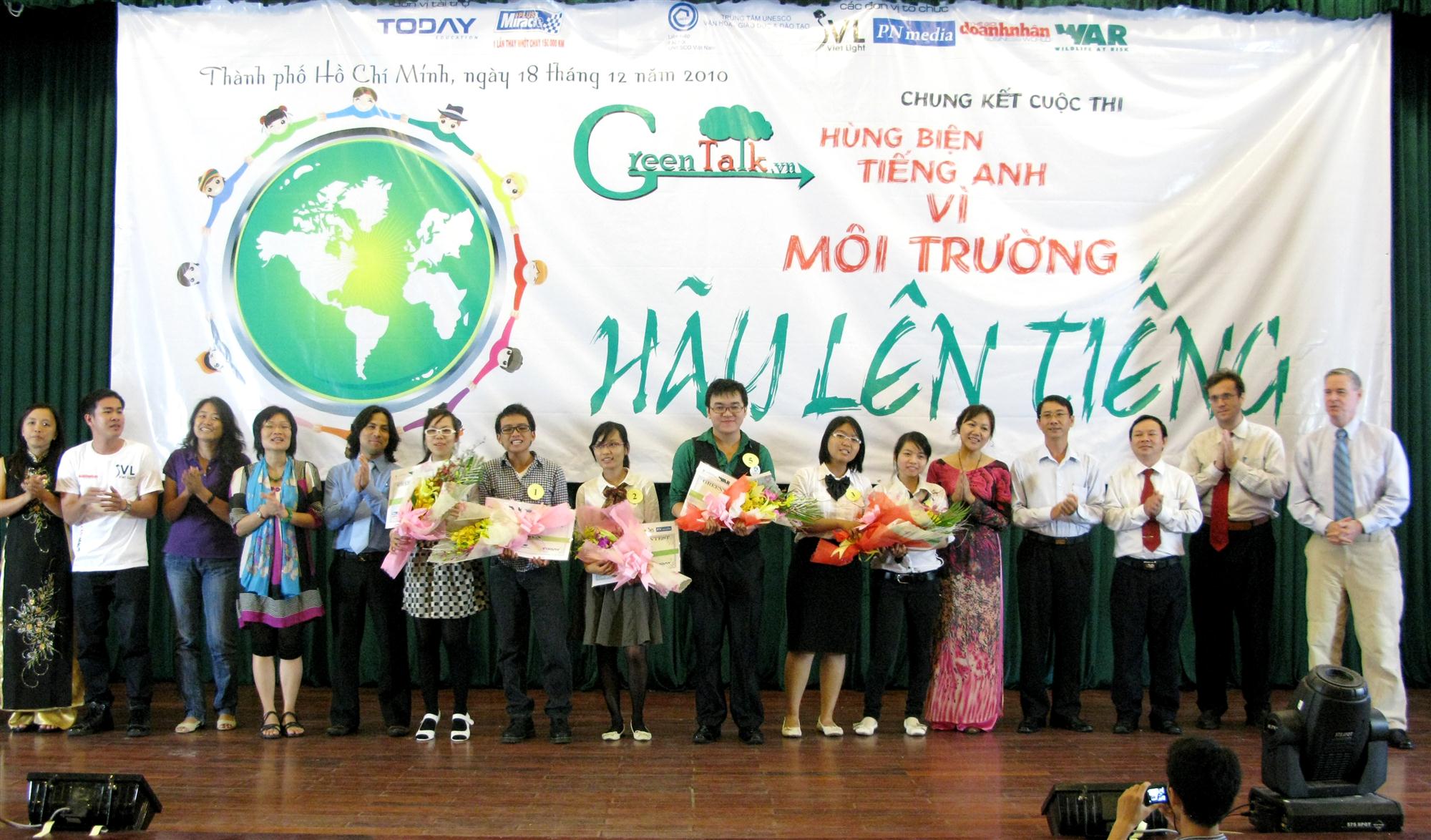 The Green Talk Contest aims to raise awareness of the public, especially youngsters, about the environment and also encourages young people to creatively and actively participate in environmental protection. This is also an avenue for youngsters to improve their English skills while contributing to environmental protection.
The contest included three rounds in which the contestants aged from 16 to 30 years old, proposed education and communication initiatives to protect the environment in a practical manner. After the first round, from 15 Nov to 5 Dec 2010, the 20 best initiatives were selected for the second round. The authors of the 20 best initiatives were awarded with a study tour to the Cu Chi Wildlife Rescue Station on 12 Dec 2010. In the second round, the contestants presented their initiatives to a judge board in English. The five best initiatives were selected for the third and final round.
In this final round, the authors of the five best initiatives presented their initiatives in the form of an action plan to a judge board that included business men who might be interested in the initiatives and provide support to implement them.
About 300 people participated in this final round including University leaders, business men, university students, and the media.
The first prized was award to Truong Thi Vy and Pham Thi Ngoc Tu from University of Sciences with the idea to communicate and persuade people to reuse coffee grounds as a short of fertilizer. Vy and Tu enjoy a trip to Singapore to learn about environment protection and 5,000,000 VND. The second prize belonged to Nguyen Kieu Linh from University of Sciences for the idea of creating an intelligent shop where old clothes and rags are turned into fashionable clothes and accessories. Linh enjoys a prize of 3,000,000 VND. The third prize was awarded to Nguyen Hoang Vu from University of Commercial with the idea of setting up a Green Library online and offline. Besides, two other candidates were awarded with honorable prizes and the University of Science was awarded for having the largest number of students participated in the contest.
The Green Talk Contest will also be conducted in 2011 in more cities and is expected to have the participation of a much larger number of youngsters.