17 November 2011 – Staff from Wildlife At Risk (WAR) in cooperation with Binh Phuoc Provincial Forest Protection Department and Binh Phuoc polices successfully rescue and release seven King Cobras (Ophiophagus hannah) to Cat Tien National Park.
These King cobras were rescued while being traded illegally over the border from Cambodia. The illegal trader was arrested by Forest Protection Department officials and Local Police officials from Binh Phuoc Province on 15th November 2011. If prosecuted he could face up to seven years in prison.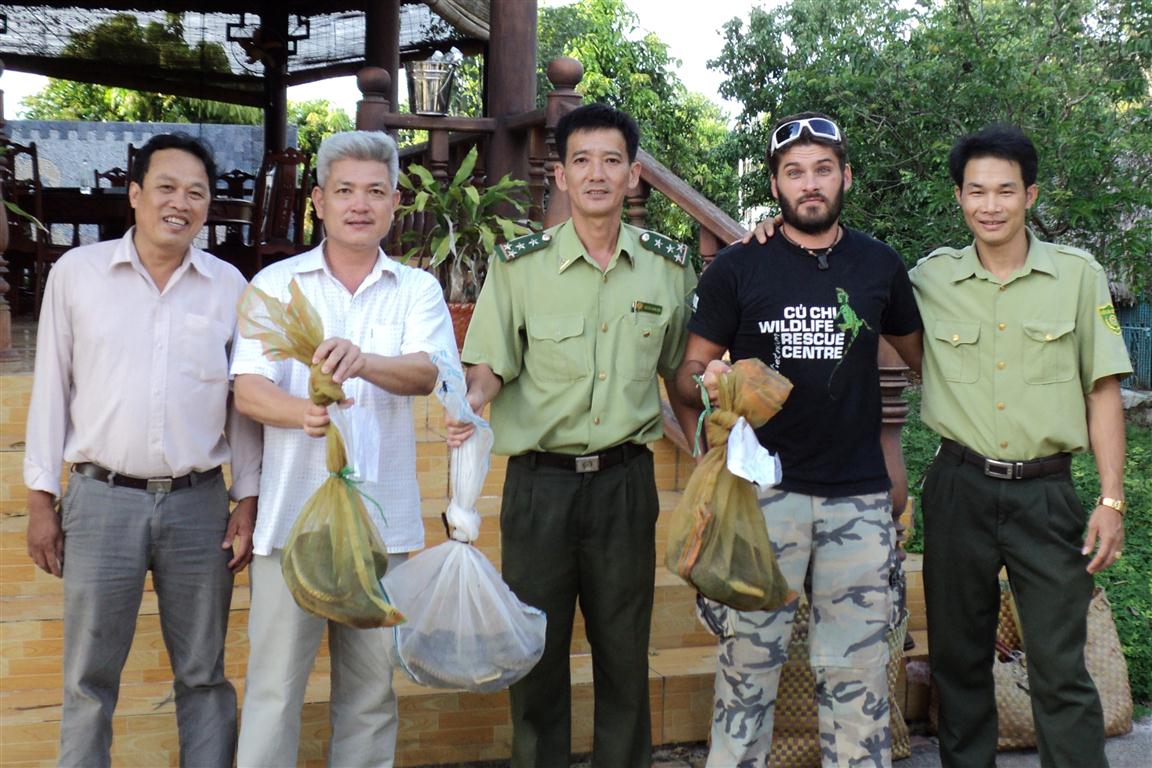 King cobra is critically endangered species and has become quite rare in Vietnam due to illegal hunting and trading.
WAR highly appreciates Binh Phuoc officials for their decisive actions in arresting the trader and saving Vietnam's Endangered Wildlife.