Ho Chi Minh City, 25 March 2011 – Two individuals of the endangered Yellow-cheeked Crested Gibbon (Hylobates gabriellae) was successfully rescued from an illegal capture in District 12, by the Mobile Team (HCMC Forest Protection Department) and Wildlife At Risk.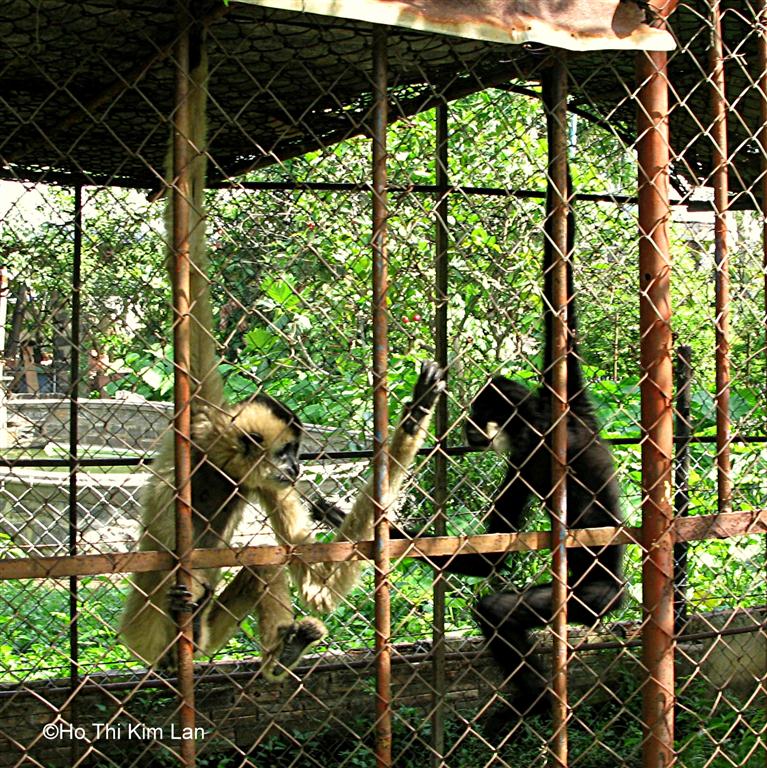 The owner of the two Gibbons which origins from Cambodia, received them 20 years ago as a gift. Since then, the gibbons have been kept in a cramped cage of about six square meters. They were fed mainly with rice, meat and sometimes even beer, while favourite diet of a Yellow-cheeked Crested Gibbon includes fruits, young leaves, insect and bird eggs. Due to these improper cares, the two individuals are exhausted with malnutrition and prolonged diarrhea.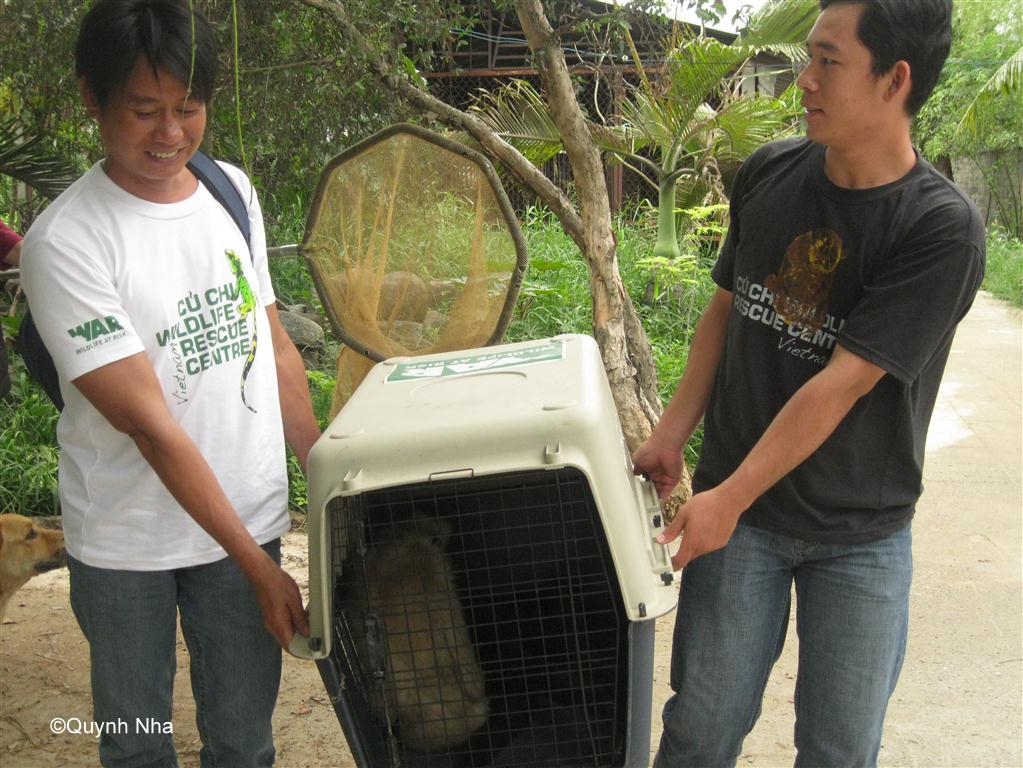 ""After being reported, the Mobile team worked with the owner and decided to rescue the two gibbons and handed over them successfully to Cu Chi Wildlife Rescue Station (CCWRS).
According to Mr. Nguyen Thanh Thai – Veterinarian at CCWRS, "These gibbons are the weakest individuals those the Station have ever rescued. It might take a long time for these endangered gibbons to be recovered and rehabilitated for a life in the wild.
Currently, the gibbons are getting better and they are being used to the new and much more comfortable stay at the Station. You can visit and support the two gibbons at Cu Chi Wildlife Resscue Station.