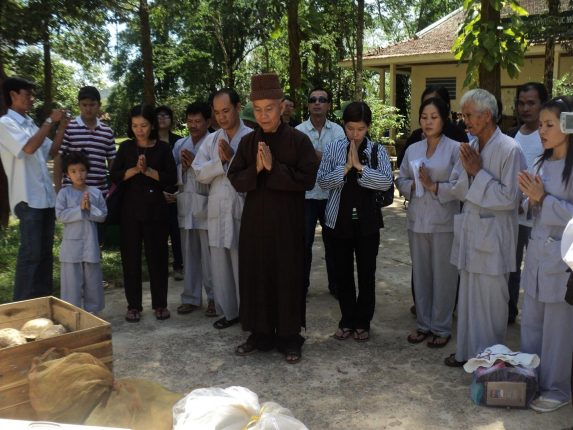 Since April 2012, Hoang Phap Pagoda, Hooc Mon District, has handed over 41 individuals of endangered wildlife in 17 times to Cu Chi Wildlife Rescue Station (WRS). This is the first pagoda in Ho Chi Minh City that has joined WAR rescue and release endangered wildlife. The species those were handed include Siamese Crocodile (Crocodylus siamensis), King Cobra (Ophiophagus hannah), Monocellated Cobra (Naja naja kaouthia), Common Rat Snake (Ptyas mucosus), Yellow-headed Temple Turtle (Heosemys annandalii), Elongated Tortoise (Indotestudo elongata), Malayan Snail-eating Turtle (Malayemys Macrocephala), Small Indian Civet (Viverricula indica), Burmese Ferret-badger (Melogale personata) and Flying Squirrel (Hylopeteslepidus). Most of the individuals were given to the Pagoda by local Buddhists for good-luck releasing.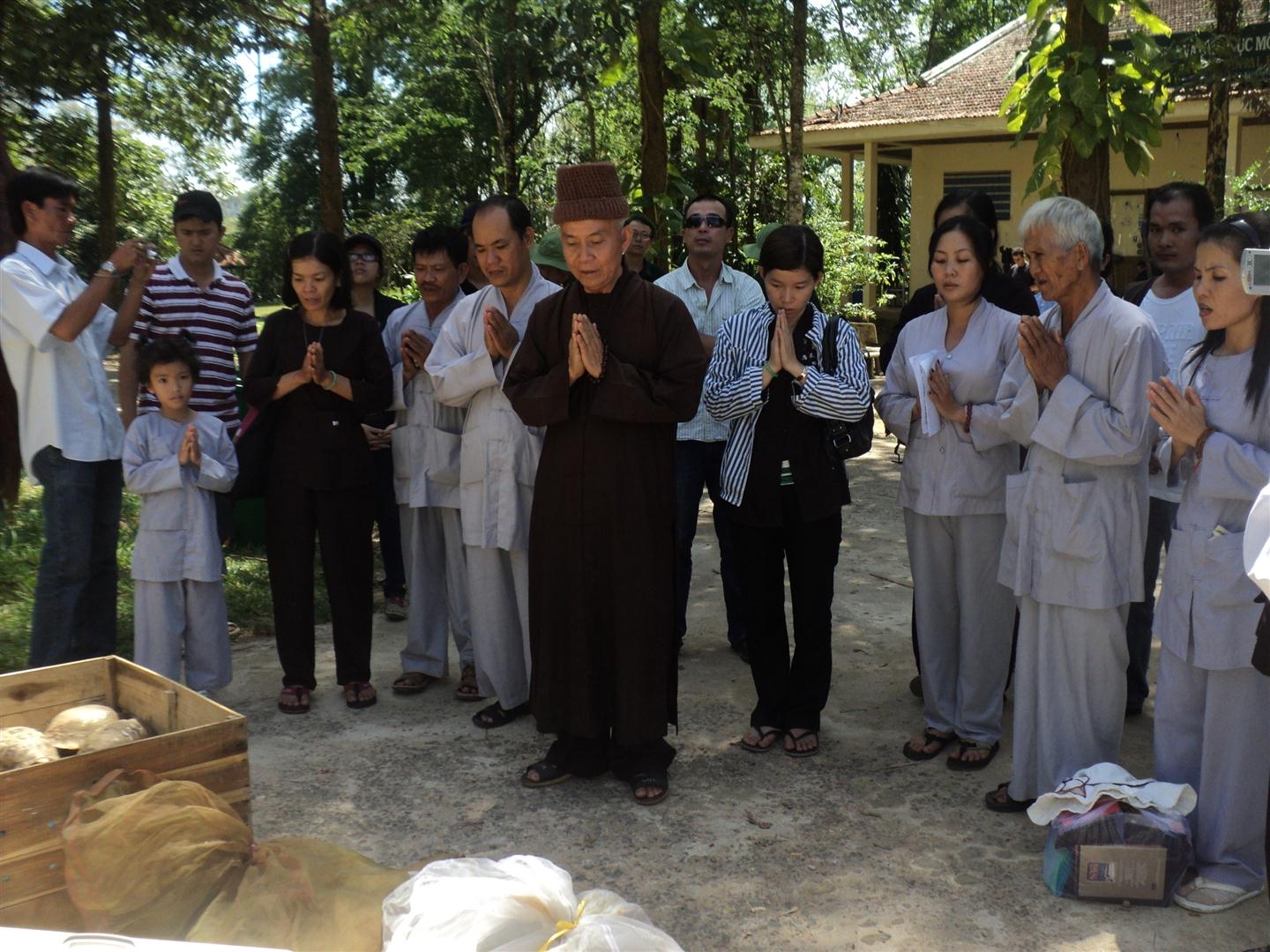 Thirty nine individual out of the 41 were successfully released back to the wild. Some were witnessed by the Buddist monks and local people. The wildlife were released to protected forests such as Dong Voi, Cu Chi District, Cat Tien National Park, Dong Nai Province, and Lo Go Xa Mat National Park, Tay Ninh Province. In addition, the Hoang Phap Pagoda donated cash for feeding these rescued species. Recently, a Burmese Ferret-badger was handed over to Cu Chi WRS together with some cash for its food. According to the Pagoda, the cash was donated by local Buddhists. This is the fifth time the pagoda has donated cash to Cu Chi WRS. The activities showes the pagoda's willing toward wildlife protection.
WAR highly appreciates and extremely thanks for the contribution of Hoang Phap Pagoda and other companies, schools and individuals for joining us rescue and release wildlife back to the wild.