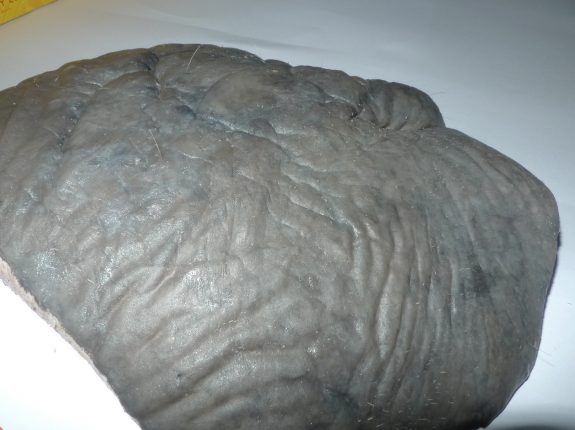 6th September, 2012 – An illegal trade network of dugongs (Dugong dugon) on Phu Quoc Island was detected by Wildlife At Risk (WAR). These illegal trading activities also include other endangered marine wildlife.
A few days before, local people on Phu Quoc island, Kien Giang province informed WAR that an individual dugong weighing about 100 kg was killed and sold to local restaurants. WAR immediately conducted an investigation and has confirmed that the reported information is true.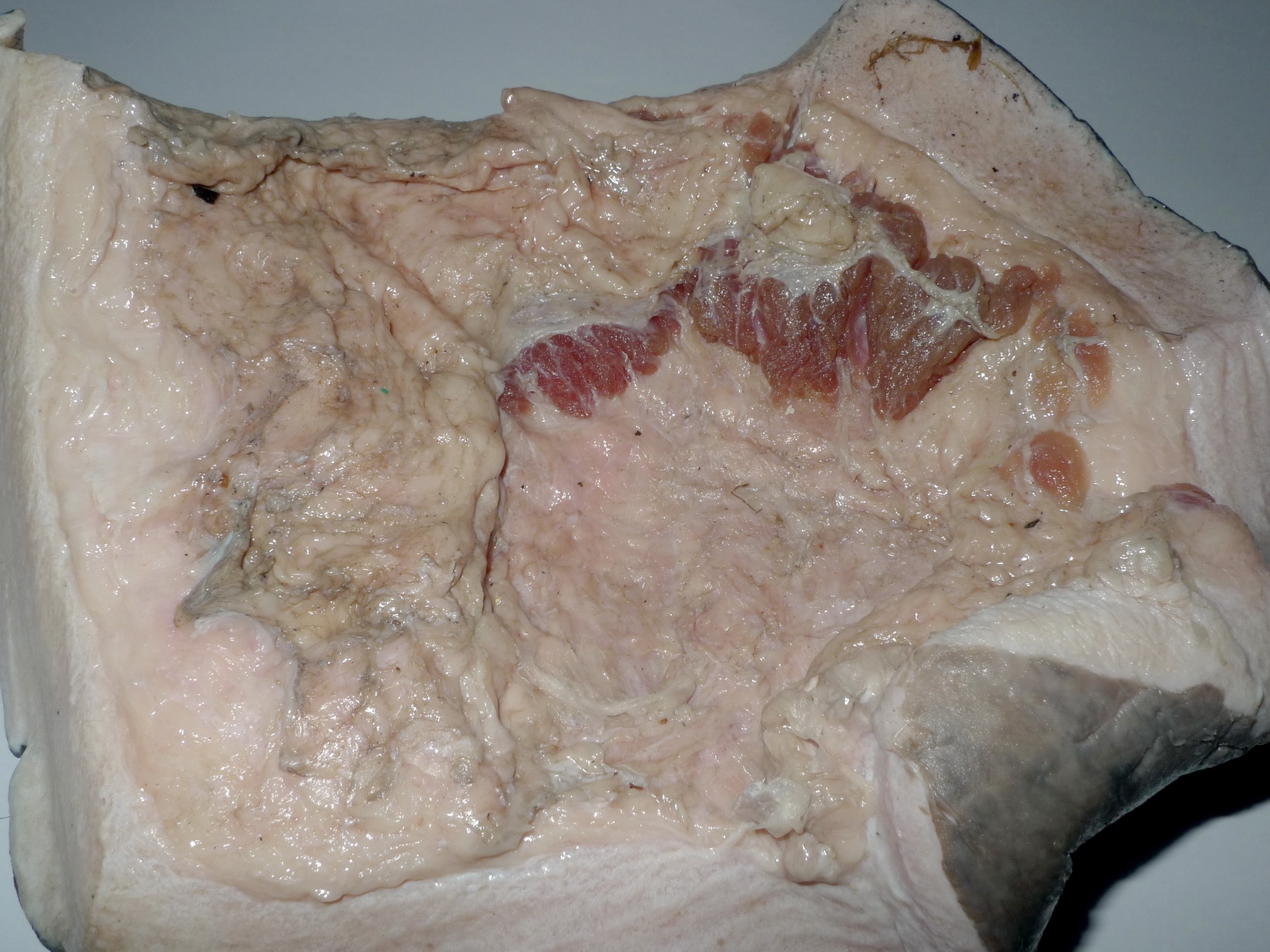 A piece of Dugong skin sold on Phu Quoc Island in August 2012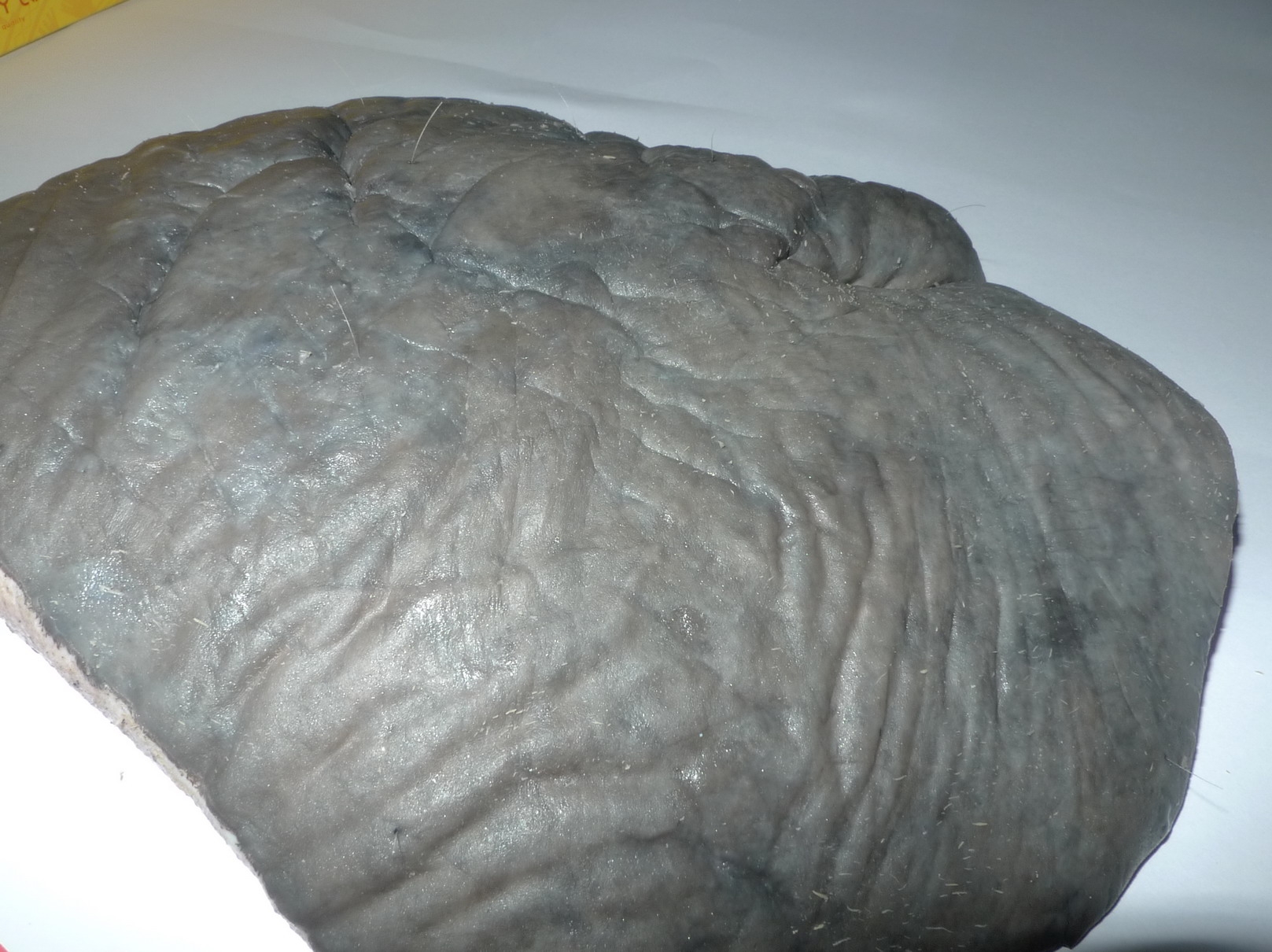 A piece of Dugong skin sold on Phu Quoc Island in August 2012 After being caught, the dugong was killed on the ship and sold to an intermediary trader in Duong Dong Town who used to sell seafood at Duong Dong market. This woman's name is Ms. Be. Dugong meat and skin was delivered directly to retail traders or restaurants on Phu Quoc Island. Retail prices for dugong meat ranges from 400,000 VND to 550,000 VND per kilogram. In recent months, it's quite regular that this trader sells Dugong meat at the Duong Dong Town.
Dugong (Dugong dugon) is a large marine mammal species. An adult Dugong is about 3 metres long and can weigh 450 kilograms. They feed on sea grass and other marine plants. Due to slow moving and large body, Dugongs get easily stuck in fishing nets and many drown. This species is also intensively hunted not only for food but also for traditional medicine or jewelry purposes.Dugongs are classified as critically endangered in the Vietnam Red Book and listed as a vulnerable species in the IUCN Red Book. According to WWF, in 2003, Phu Quoc and Con Dao are the only two marine places in Vietnam that have Dugongs, with an estimated total of no more than 100.
Dugongs are not the only marine species being traded; endangered sea turtles such as Green Turtles (Chelonia mydas) are often caught and sold to restaurants on the island with retail price ranging from 200,000VND to 450,000 VND per kilogram. The investigation also revealed that this illegal trading network of dugong parts used to work quite openly. Since dugong and marine resource conservation activities were applied, this trading network has been operating more secretly. WAR has just officially requested functional authorities of Phu Quoc Island to confiscate this illegal trading network of dugongs and other endangered marine wildlife. WAR has also committed to support conservation activities of Phu Quoc's marine resources in the coming months.
WAR highly appreciates the local residents on Phu Quoc Island who have cooperated with WAR in the process of detecting this illegal trading network. We are looking forward to receiving wildlife crime reports to WAR's hotline at: 0976 06 76 46.