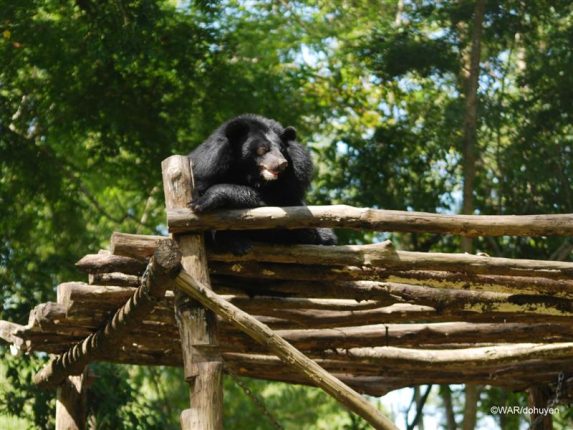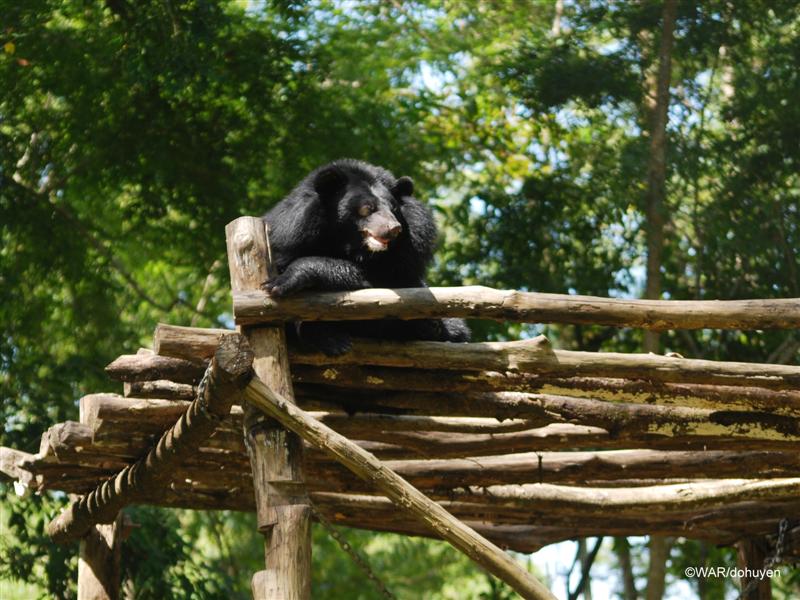 Bear Rescue Area
Established: October 2008
Total area: 1 ha
Species: Moon Bear and Sun Bear 
Co-operation: Cat Tien National Park. 
Wildcat Rescue Area
Established: November 2009
Total area: 0.5 ha
Species: Leopard, Leopard cat.  
Co-operation: Cat Tien National Park
Distance: 120 km from Ho Chi Minh City
Address: Bear and Wildcat Rescue Station, Cat Tien National Park, Hamlet 4, Nam Cat Tien Commune, Tan Phu District, Dong Nai, Vietnam. 
Telephone/Fax: (+84) 0613 669 159 
Introduction to the Station
The Cat Tien and Wild Cat Rescue Station contains both quarantine and training dens and also a 1ha semi-natural enclosure for our bears. Both species of bears (sun bears and moon bears) along with wildcats are rescued, rehabilitated and released into the semi-natural forest habitat that helps further rehabilitation and help develop their wild instincts.
The rescue station currently houses 35 rescued bears and a 40 kgs Leopard. Our dedicated staff help clean their dens, provide nutritious and balanced diets and also provide basic veterinary care. The keepers also provide daily enrichment activities for all the wildlife to encourage further rehabilitation and stimulate natural behaviours such as active foraging, swimming and even climbing trees.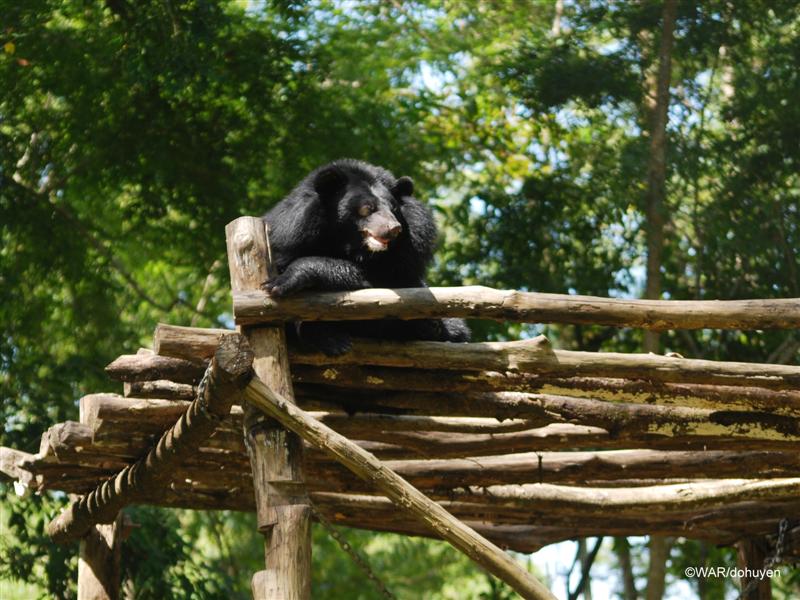 The wildcat rescue station is also home to a "critically endangered" Asian Leopard that was being kept as a pet illegally by a local family in the Mekong Delta town of Vinh Long. Staff from the Cu Chi Wildlife Rescue Station (CCWRS) and Forest Protection Department (FPD) rescued and transferred to this unique facility where she is enjoying her comfortable natural surroundings.
The project was set up in partnership between Wildlife At Risk (WAR), Free The Bears Fund (FTB) and Cat Tien National Park during the period of 2008 – 2010.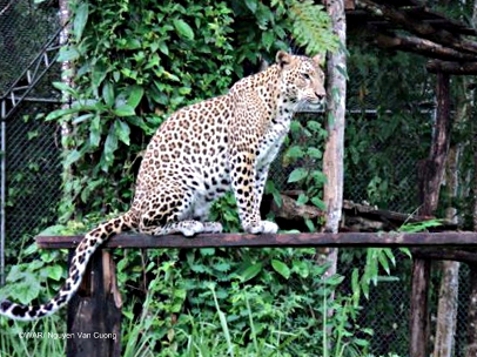 The project is now open to the public and aims to raise awareness, educate and for the public to have the chance to see some Vietnams' unique wildlife in semi-natural environments.
Visiting the Bear and Wildcat Rescue Station
The Cat Tien Bear and Wild Cat Rescue Station invites all members of the public to observe our rescued and rehabilitated wildlife and learn about the threats facing Vietnams' wildlife in the 21st century.
Since The 1st of January 2014, WAR handed over the rescue center to Cat Tien National Park to follow up all activities. Please contact Cat Tien National Park – Mr. Cuong at: (84) 973 125 787 for further information.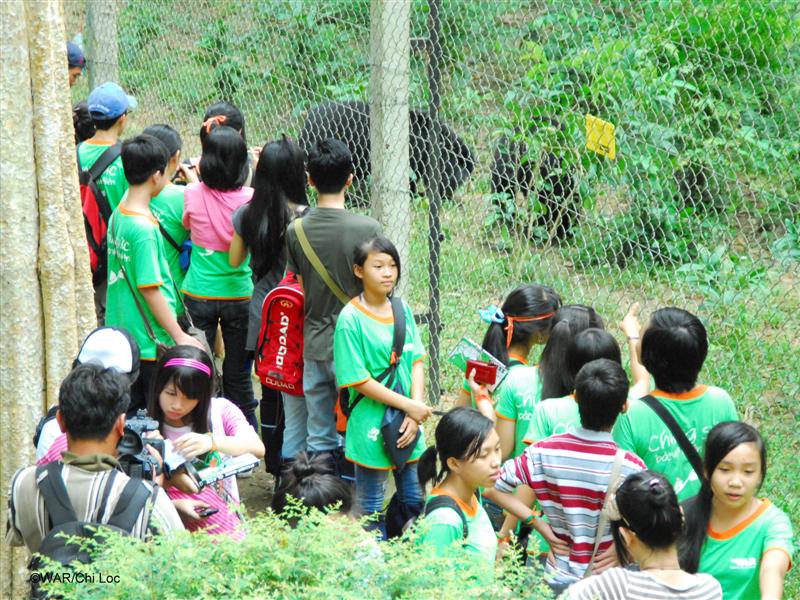 How do you get to the Cat Tien Bear and Wildcat Rescue Station?
By car
From Ho Chi Minh City, you go along National Road 20 to Tan Phu District (Tai Lai three-way crossroad), turn left to Kilometer No.13 and turn right to Nam Cat Tien Commune.
By bus
1 bus per day leaving at what times – public will be annoyed turning up at Mien Dong at 9am finding the bus had left at 6:30am.
How can you help the Bear and Wildcat Rescue Station?
Some activities you can do to support the station are:
Visit the Cat Tien Bear and Wildcat Rescue Station
Organise fund-raising activities
Sponsor food for the Bears or the Leopard
Sponsor equipment for the station
Donations
Buy our merchandise to support the wildlife