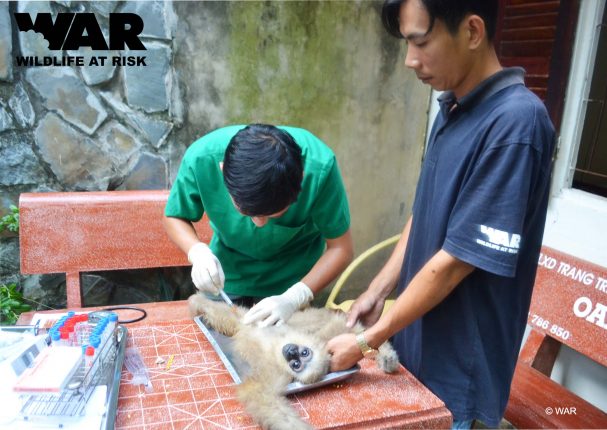 Kien Giang Province, dated 15 Dec 2015 – Wildife At Risk (WAR) cooperated with Kien Giang and Ben Tre Provincial Forest Protection Departments to rescue seven juvenile primates including Pig_tailed Maccaque, Pileated Gibbon and Long-tailed Maccaque
The juvenile primates were voluntarily handed over to Ben Tre Provincial Forest Protection Department by a local people in the province. The primates are now rescued at Hon Me Wildlife Rescue Station.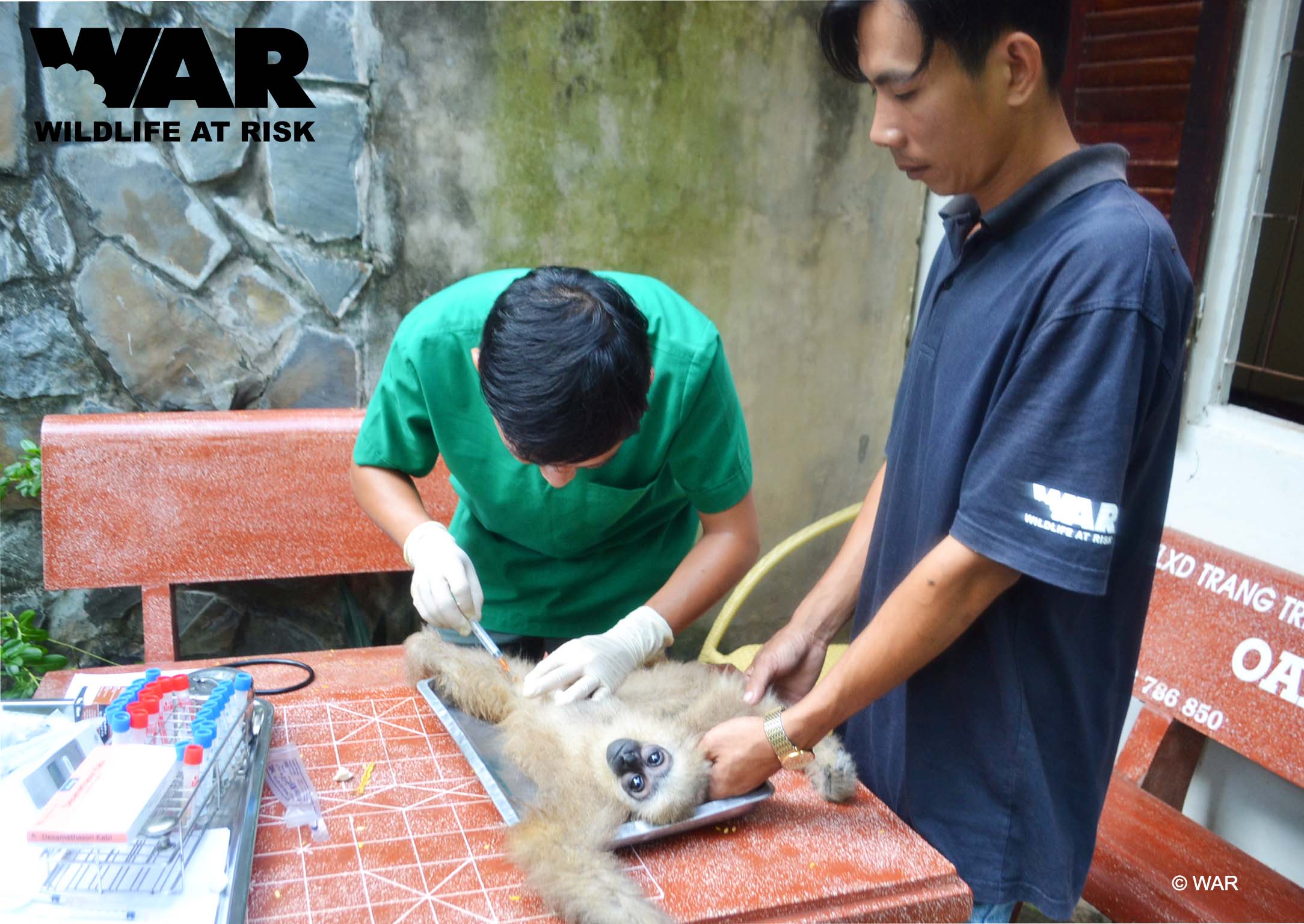 Arrived Hon Me Wildlife Rescue Station, the primates received health check immediately by WAR's staff. They will be well taken care and rehabilitated till they are grown up and ready to be released back to the wild.
In Vietnam, primates are commonly hunted and traded as pet and for meat and medicine. Many people believe that eating primate meat or drinking alcoholic made from primate's parts make them stronger and healthier. In reality, they could be infected by unexpected diseases from the wildlife. In addition, the illegal consumption of primate products pushes the primate to the brink of extinction.
Let's say No to endangered primate products so that our children could still be able to observe it in the wild