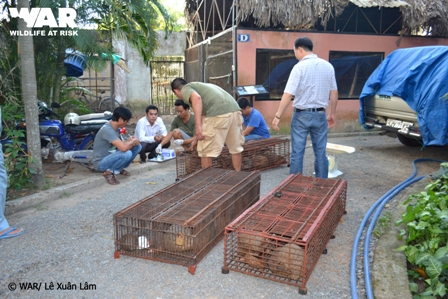 Ho Chi Minh City, dated 16 January 2015 – Wildlife At Risk (WAR) received 30 individuals of Javan Pangolin, weighed roughly 150kilogramme total of which 12 are male. On previous day, WAR also received two individuals of King Cobra. These endangered wildlife were seized by Ho Chi Minh City Environmental Police and Forest Protection Department from two illegal trading cases and are waiting to be processed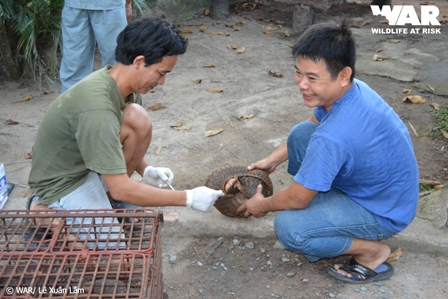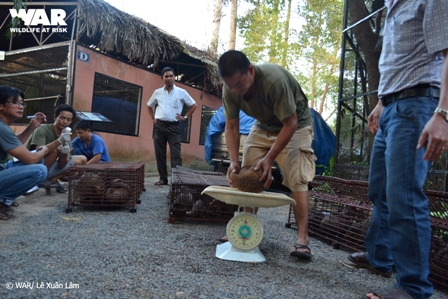 Of the 30 pangolins, one lost a fore paw, one lost a behind paw and one was heavily injured at its tail. All of these endangered wildlife are being recovered at Cu Chi Wildlife Rescue Station.

The rescue of such a large number of Pangolin this time is a challenge for Cu Chi Wildlife Rescue Station. Pangolin feeds on ant's eggs. Each pangolin may eat 500gram of ant's eggs each day while ant's eggs are pretty rare and expensive.
Jan Pangolin is categorised as Endangered (EN) in the Vietnam's Red Book, while King Cobra is in the brink of extinction; it is categorised as Critically Endangered (CR) in the Vietnam's Red Book. Both species are severely hunted and traded for meat. Pangolin scale could be used as a traditional medicine.
Join us save Pangolin and King Cobra by not consuming illegal products from those species.