Ho Chi Minh City, dated 18 April 2014 – Wildlife At Risk (WAR) cooperated with Ho Chi Minh City Forest Protection Department to release over 300 individuals of Red-Collared Dove (Streptopelia tranquebarica), 120 individuals of Tokey Gecko (Gekko gecko), and 13 individuals of Lesser Whistling Duck (Dendrocygna javanica).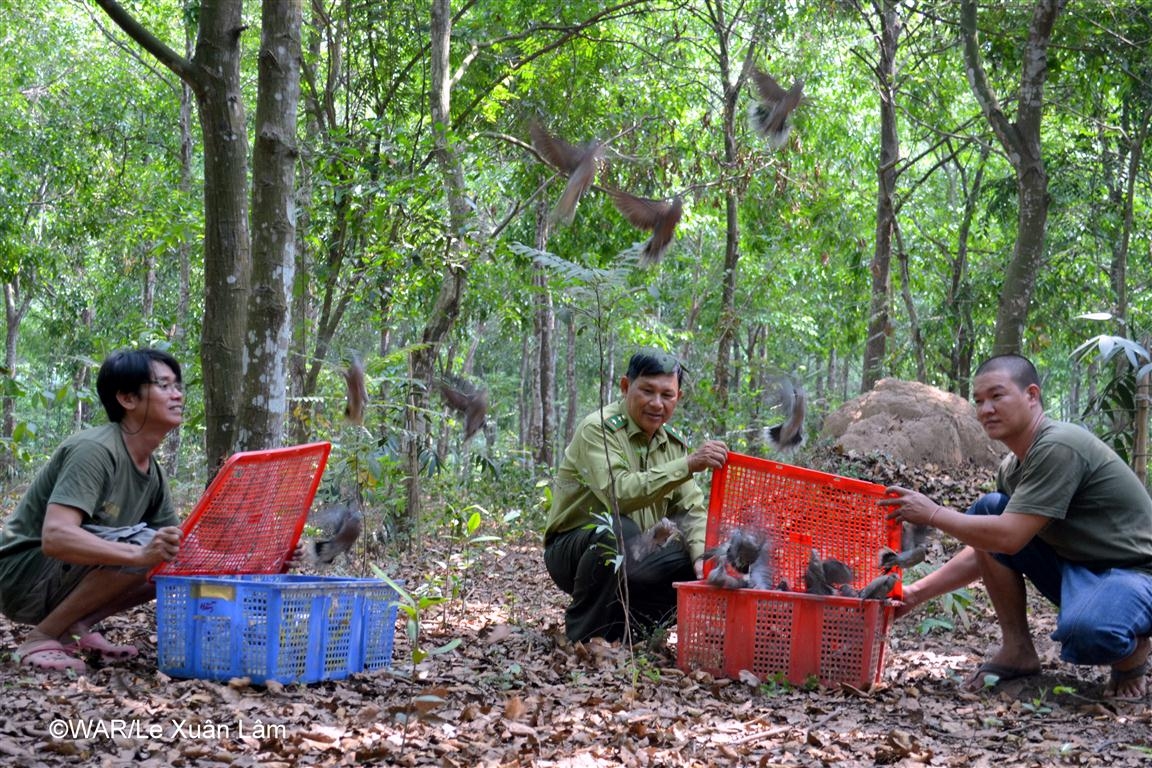 These wildlife were confiscated by Ho Chi Minh City Environmental Police and transfered to Cu Chi Wildlife Rescue Station a few days ago. These individuals were healthy enough to be released back to the wild.
At Cu Chi Wildlife Rescue Station, a big number of wildlife had been released back to the wild after spending only a few days at the Station. It's commonly birds and reptiles. The releasing happening soon reduces the time the wildlife were captured and thus increasing its ability to reintegrate into its nature populations.
Among the three species released this time, Tokey Gecko is the only species listed in Vietnam Red Book. Although Red Collared Dove and Lesser Whistling Duck are not listed in the Vietnam Red Book, they are often hunt for meat and its populations are decreasing steadily in the wild. WAR advices people not to eat bush meat illegally in order to save wildlife.