Dated 17th May, 2013 – Fifty fourendangered wildlife individuals including39 individuals of Elongated Tortoise (Indotestudo elongata), six Yellow-cheeked Crested Gibbons (Nomascus gabriellae), five Common Palm Civets (Paradoxurus hermaphroditus) and four Barn Owls (Tyto alba) weresuccessfully released to Bu Gia Map National Park, Binh Phuoc Province by Wildlife At Risk (WAR) in cooperation with Ho Chi Minh City Forest Protection Department (FPD). All of these endangered wildlife were rescued at Cu Chi Wildlife Rescue Station before being released.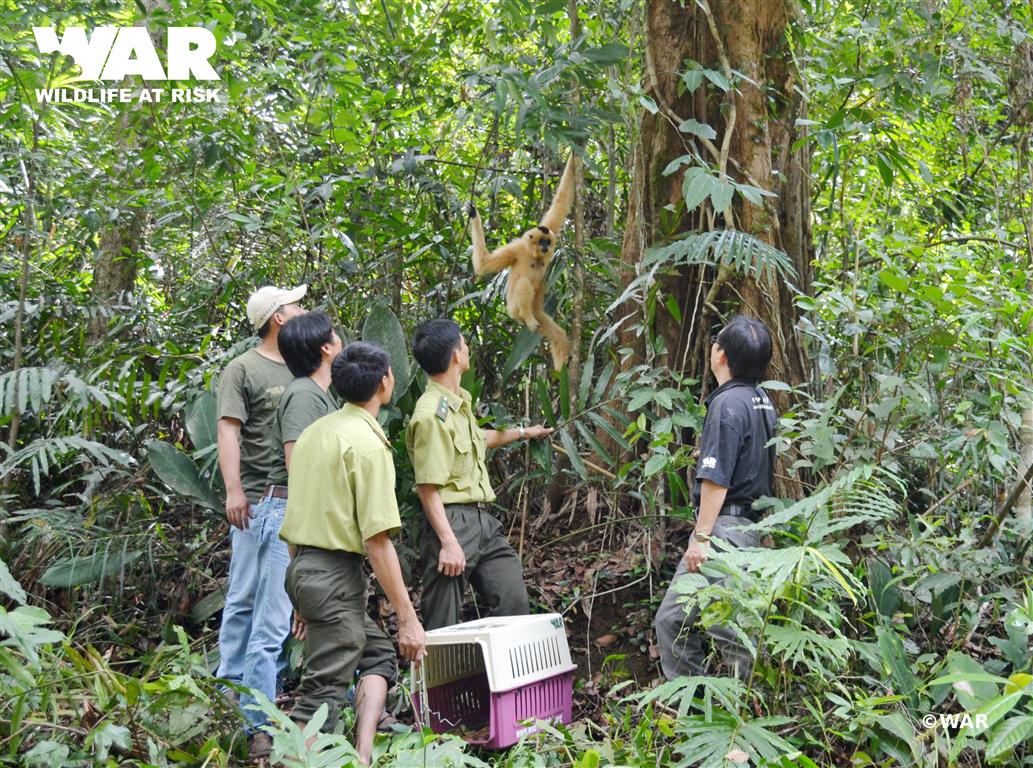 The Elongated Tortoises were confiscated from an illegal trade case in November 2012 by Binh Phuoc Province FPD while the Gibbons were handed over to Cu Chi Wildlife Rescue Station from illegal captivity in 2011 by Ho Chi Minh City and Binh Duong Provincial FPDs. Both of these species are classified as "endangered" in Vietnam Red Book.
The Civets were confiscated from illegal trade by Cu Chi District FPD, Ho Chi Minh City in April 2013, while the Owls were voluntarily handed over by a local people three months ago. In the wild, the individual numbers of Civets and Barn Owls are steadily reduced because of illegal hunting for pet and meat. The two species are facing the threat of extinction unless they are seriously protected.