Kiên Giang, 15th November, 2012 –Wildlife At Risk (WAR) works with Phu Quoc National Park staff and the Management Board of Kien Giang Biosphere Reserve to successfully release 62 Taylo's Bug-eyed Frog (Theloderma stellatum) species. These individuals included 52 froglets (F1), which were captive bred from 10 parent frogs after being fed for two years at WAR's head office since they were tadpoles. WAR hope this activity helps to improve the population of Chantaburi Warted Treefrog on Phu Quoc National Park.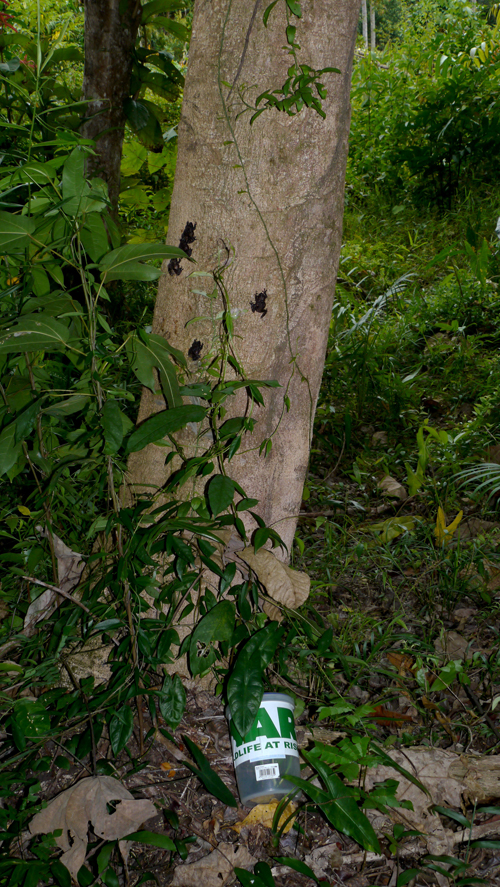 At the same time, nine more endangered species including Burmese Python (Python molurus), Leopard Cat (Prionailurus bengalensis), Javan Pangolin (Manis javanica), AsiaticSoftshell Turtle (Amyda cartilaginea), Spotted-bill Duck (Anas poecilorhyncha) and Small Asian Mongoose (Herpestes javanica), also were successfully released to U Minh Thuong National Park by WAR in collaboration with Kien Giang Forest Protection Department.All of these wild animals were in good health after being rescued and spent one to three months receiving rehabilitation at Hon Me Wildlife Rescue Station.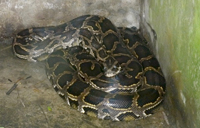 Released Taylo's Bug-eyed Frog (Theloderma stellatum)
These wildlife species can be found in the Mekong Delta region. Four of these species are listed in Vietnam Redbook, the Critically Endangered (Burmese Python), the Endangered species (Leopard Cat and Javan Pangolin) and the Vulnerable (Asiatic Softshell Turtle). Rescuing and releasing these wild animals back to the wild is a positive signal for the conservation and development not only in the U Minh Thuong National Park and Phu Quoc National Park, but also for the Kien Giang Biosphere Reserve.