Dated 22th June, 2012–Cat Tien Bear and Wild Cat Rescue Station received one individual of Lesser Adjutant Stork (Leptoptilos javanicus) that weighed roughly 7kg and with one wing missing, mostly due to a snare trap. This endangered bird was bought by a local people and then confiscated by the Forest Protection Department of Dinh Quan District, Dong Nai Province.
Currently, the stork is carefully watched by WAR's veterinarian at the station. However, with one wing missing, this bird is not able to seek for food in the wild and thus will never be released back to the forest.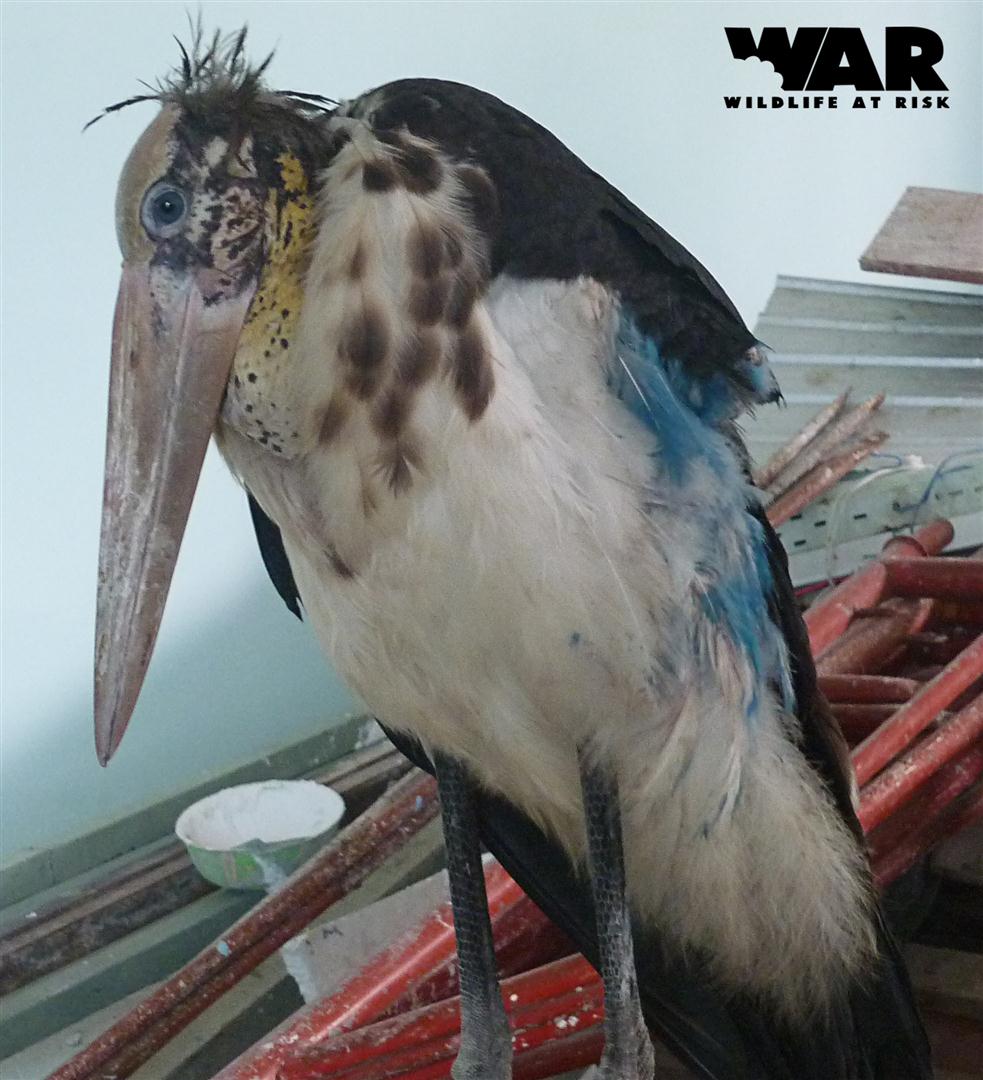 The rescued Lesser Adjutant Stork with one wing missing Lesser Adjutant Storks are beautiful big birds which are becoming rare. So far, approximately 100 pairs of this species are found during breeding season at U Minh Thuong National Park, and only some individuals are found at Cat Tien National Park. It's listed in the Vietnam Red Book as Rare species (R), due to habitat lost and illegal hunting for pet. Purchasing endangered wildlife contributes to illegal wildlife trade and thus drives wildlife to the brink of extinction. WAR encourages everyone not to purchase wildlife for any purpose.