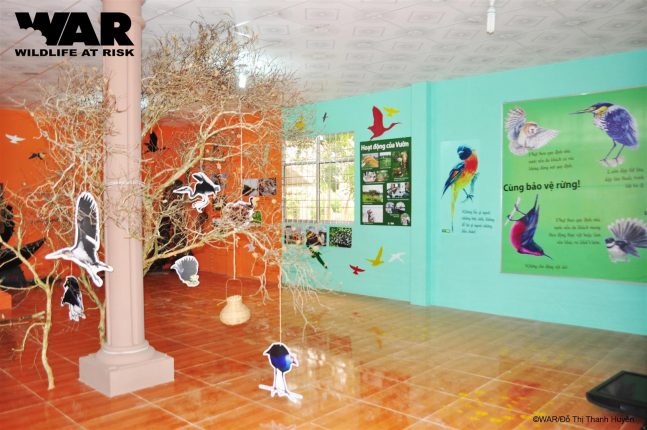 Kien Giang Province, January 2015 – Wildlife At Risk (WAR) supported U Minh Thuong National Park (UMTNP) to develop content, design and set up a new visitor center at the Park. The Visitor Centre aims to provide information, educate and inspire tourists to take action in protecting the nature of UMTNP. It also helps tourists to decide on tours those they would take while visiting the Park.The Visitor Centre that has a total area of over 160m2 includes four different sections including (1) Beauty and value of UMTNP, (2) Threats of UMTNP, (3) Conservation activities and (4) Souvenirs corner.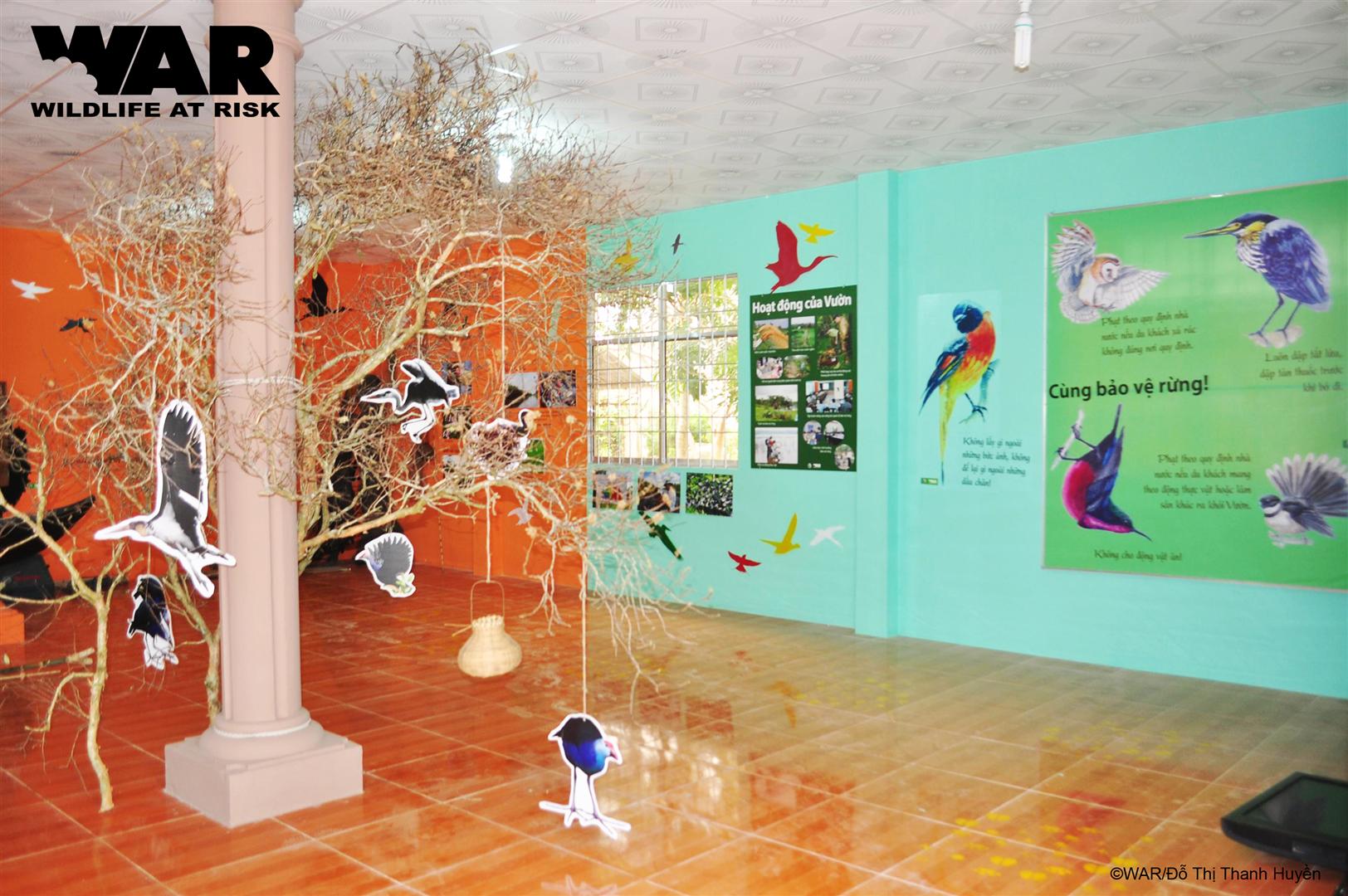 Although Hairy-nosed Otter is icon wildlife of the Park, birds are selected to be the main decorative textures of the Centre. This is because the Park has the largest Bird ground in the Mekong Delta River and any visitor could observe hundreds of birds here any time of the year.The Visitor Centre with bright colours, attractive content, and numerous interactive displays and practical objects is an impressive start for any visitor of the Park.During the seven days working in the fields and a long time preparation, staff of WAR and UMTNP had worked tirelessly to set up, decorate and complete the Visitor Centre. "The Visitor Centre was carefully developed and designed based on previous surveys to ensure that it not only meets the Park's need but also be an attractive stop that helps visitors to understand, to love and to be willing to take actions in protecting the Park's nature." – shared Ms. Huyen Do Thi Thanh – Wildlife Education Manager, WAR. WAR expects that the Visitor Centre will be managed well and updated gradually in order to contribute greatly to sustainable tourism activities at UMTNP.
Please see some photos of the setting up of this visitor center here.