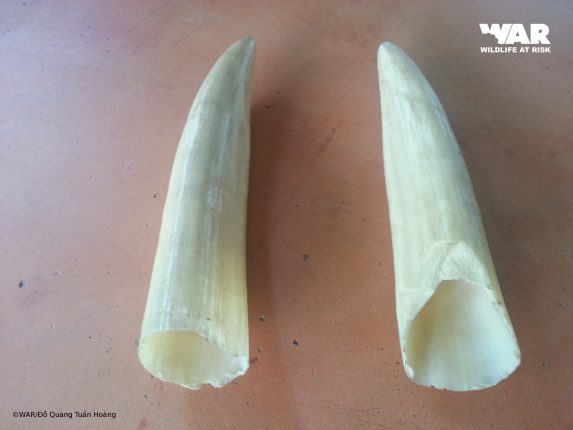 October and November are peak time for Dugong to be hunted and traded on Phu Quoc Island. In Oct 2014, a survey on Dugong trading and consumption was secrectely conducted on Phu Quoc Island by WAR.
Major findings of the survey contribute to enforcement activities and also help WAR to strengthen its activities on Phu Quoc Island. The most important finding is that instead of trading Dugong pretty openly as several years ago, Dugong is now traded and consummered extrememly secrectedly. You need to be trusted by the traders to purchase Dugong's meat, skins and teeth. This could be result of quite a few affords on Dugong conservation of different organisations and bodies in the past few year.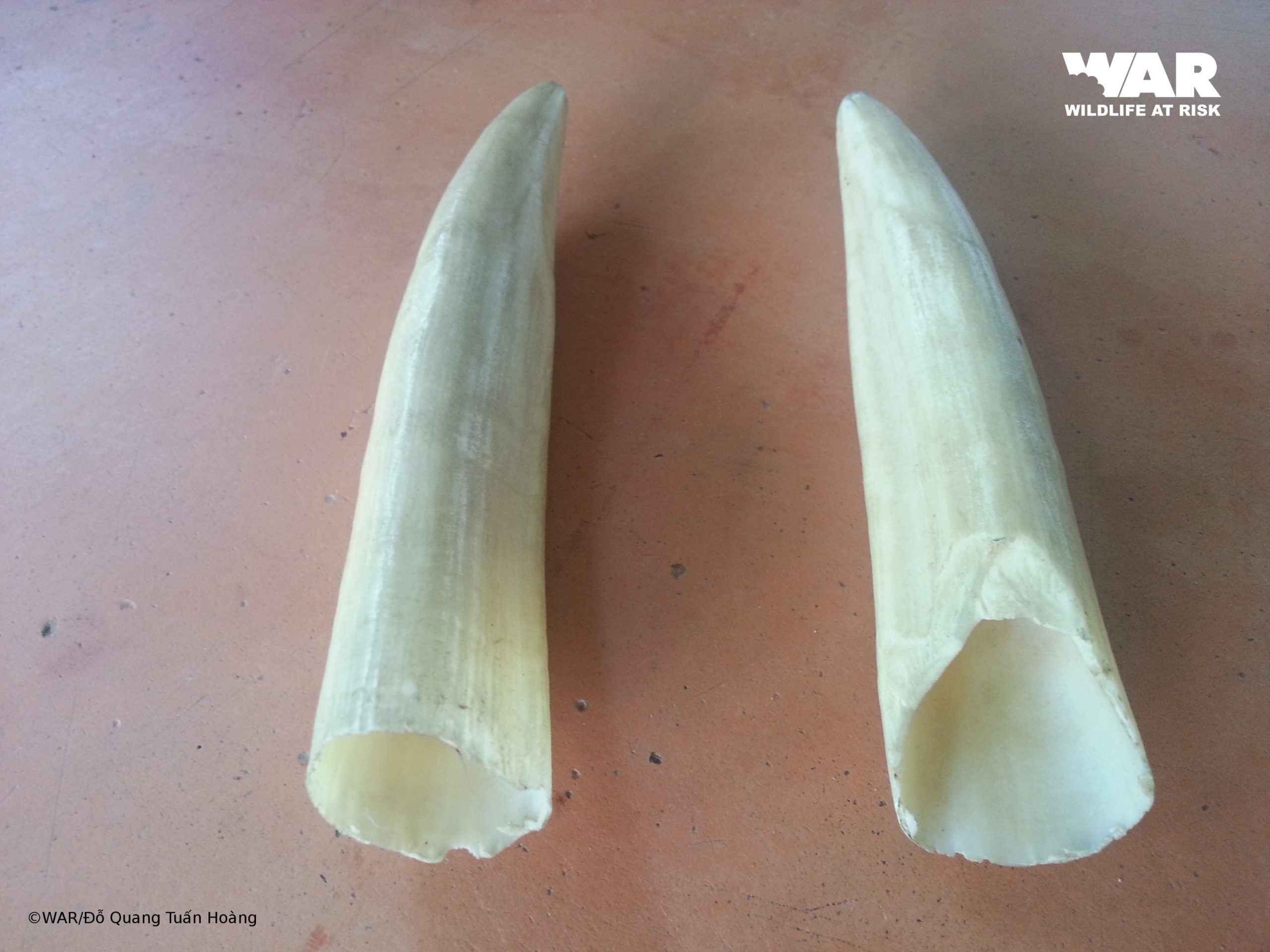 Some trading lines and addresses were also found in the survey. WAR is asking local authorities to investigate and confiscate those trading cases. Also WAR is addressing the findings in its coming activities on Phu Quoc Island. 
More findings about this Dugong trading on Phu Quoc Island could be refered here. http://www.sggp.org.vn/phongsudieutra/2015/2/376396/ 
Additional information: In August 2012, WAR receive a report from the public about a Dugong trading case on Phu Quoc island. WAR immediately started a survey and came up with shocked findings about Dugong consumption and trading on Phu Quoc Island. Not only alerting local authority, WAR has been working closely with Phu Quoc Marine Protected Area in a serial of enforcement and educational activities toward Dugong protection. 
Dugong (Dugong dugon) is a giant mamal that weighed up to 500kg. There are only a few Dugong left in Phu Quoc (Kien Giang Province) and Con Dao (Ba Ria-Vung Tau Province). Dugong is critically endangered (CR) according to the Vietnam Red Book. 
Please inform us of any wildlife crime by calling our hotline at 0976 06 76 46. Thank you very much!