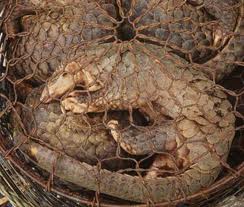 Combating the illegal wildlife trade in Vietnam
WAR is dedicated to protecting the biodiversity of Vietnam. This includes combating illegal trade in wildlife and wildlife products.
In pursuit of his protectionist activities, WAR has been cooperating with the following international organizations:
1. ENV: Education for Nature Vietnam
2. AAF: Animals Asia Foundation
3. WSPA: World Society for the Protection of Animals
4. FTB: Free the Bears Fund
As a result of this cooperation, a recent news article appeared in the Korean Joong Ang Daily. This highlighted the Vietnamese call for Koreans not to visit bear bile farms in Vietnam and not to buy bile extracted from Moon bears imprisoned in cages. It seems that part of the problem with this on-going trade in bile is that many Koreans were unaware that it is still illegal to buy bile from 'farmed' bears.