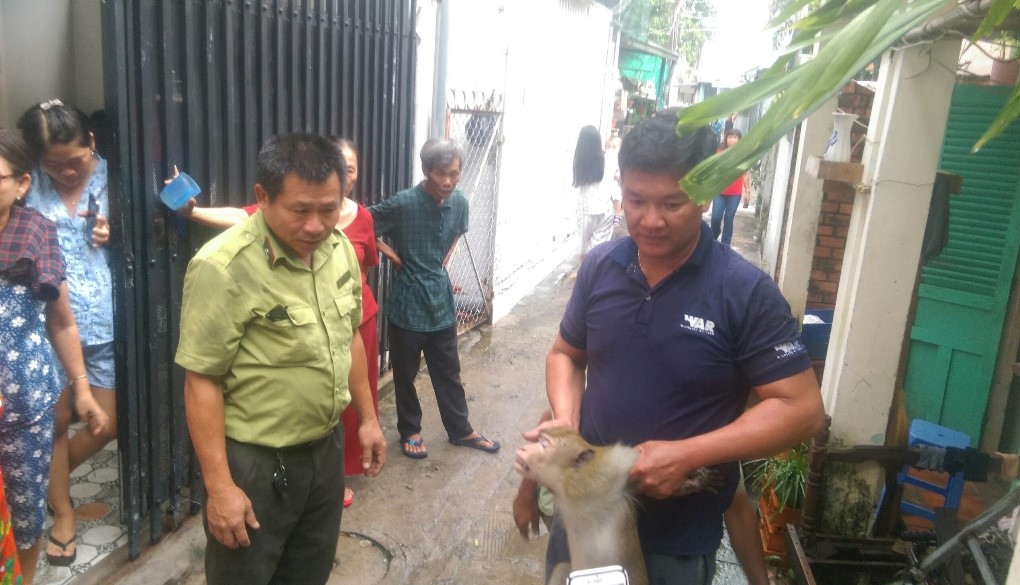 In the afternoon of June 15th, 2020, the WAR hotline received a call from Binh Duong Forest Protection Department, informing a disturbance of a long-tails macaque in a residential area in Phu Cuong Ward, Thu Dau Mot City. WAR's veterinarian and animal keeper went immediately to the site. With professional skills, the animal was caught quickly and took it to Dau Tieng Wildlife Conservation Station.
This is a six kilograms, male, long-tails macaque with injured leg and be looking after at Dau Tieng Wildlife Conservation Station.
WAR is calling local people giving away their habit of keeping wildlife as pet in personal house as the wildlife could accidentally escape and cause a risk to community and environment.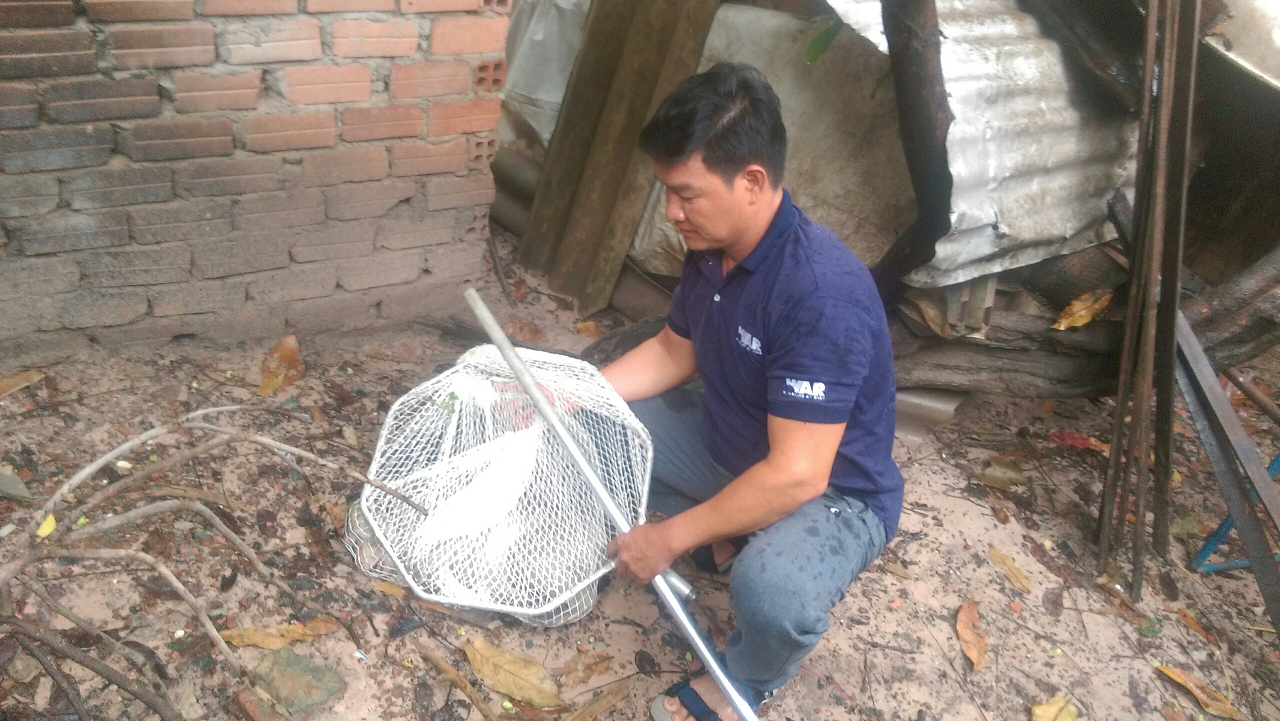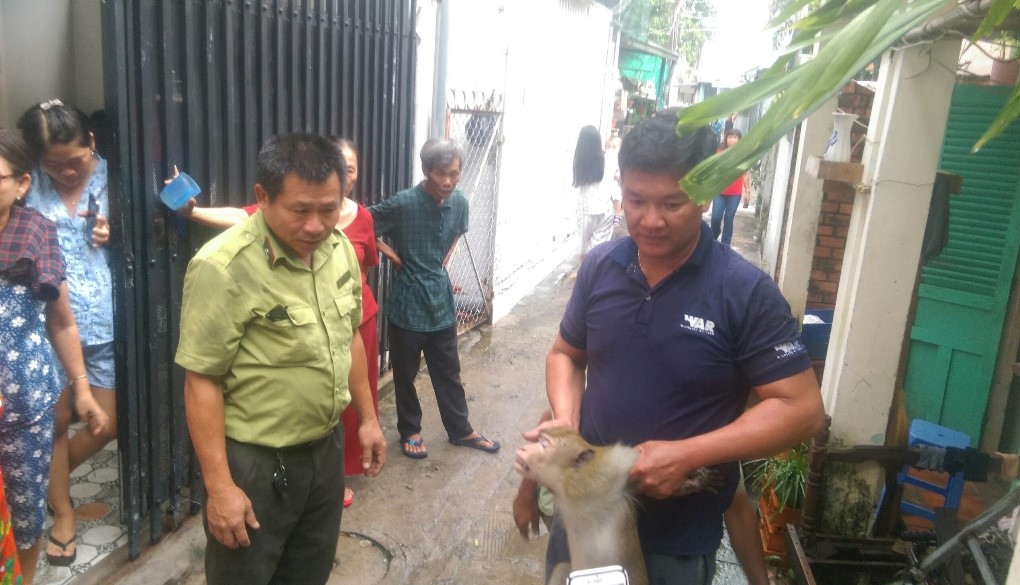 The long-tails macaque was being captured by WAR's staff
Photos: WAR/Le Trung Vuong